Oct 26 2018 9:03AM GMT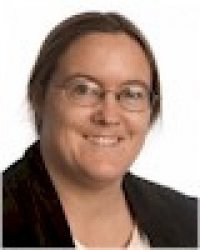 Profile: Sharon Fisher
Tags:
We've talked before about data storage on cars – why it's important to delete it and how it's going to be stored. But there is a more fundamental question to be discussed: Who owns it?
The Auto Care Association, an industry trade group, recently conducted a survey finding that 86 percent of consumers said vehicle owners should have access to driver and vehicle data, also known as telematics. Additionally, the survey found 88 percent of consumers believe a vehicle's owner should decide who has access to this data.
However, that isn't always the case, the association warned.
"Each year, vehicles get 'smarter' and infused with telematic technologies, which enable real-time, wireless transmission of information related to driving behavior, such as steering, acceleration and braking; and vehicle health, including fuel use, emissions and engine hours," the organization writes. "However, as this technology has advanced, vehicle manufacturers are gaining exclusive access to vehicle data at the expense of consumers."
As an example, the organization notes, remote diagnosis of vehicle problems is one of the primary selling points of telematics. "However, as of today, only vehicle manufacturers can take advantage of this information," the organization writes. "As a result, vehicle owners have little to no choice when it comes to servicing their vehicle."
The survey found 71 percent of respondents incorrectly assumed that the vehicle owner has access to driver and vehicle data, which was greater than the percentage of respondents who assumed the vehicle manufacturer and the dealership have access to this data (59 percent and 44 percent, respectively). And nearly half of respondents (45 percent) incorrectly believed that vehicle owners own their car's data.
This is increasingly going to become an issue as cars become more automated, particularly as they become autonomous. Do you want your car reporting to your health insurance company how often it takes you to McDonald's? Should auto manufacturers be able to sell your travel data to advertisers who can market businesses along your route? Will law enforcement use the concept of third-party doctrine to say it doesn't need probable cause to get access to all your car's data?
"By monitoring his everyday movements, an automaker can vacuum up a massive amount of personal information," writes Peter Holley in the Washington Post.  This includes "everything from how fast he drives and how hard he brakes to how much fuel his car uses and the entertainment he prefers. The company can determine where he shops, the weather on his street, how often he wears his seat belt, what he was doing moments before a wreck — even where he likes to eat and how much he weighs." In particular, he notes, health data collected by a non-health provider isn't covered by the federal privacy rule known as HIPAA.
And automotive data has the potential to be a big market. "A 2016 white paper from industry research and consulting firm McKinsey projects a $450 billion to $750 billion industry for automotive data by 2030," writes Jeff Plungis in Consumer Reports.
This is all part of a campaign by the Auto Care Association called Your Car, Your Data, Your Choice, intended to raise awareness of this issue. And to be sure, they have their own ax to grind. The organization represents 533,000 businesses in the auto care industry, including independent manufacturers, distributors, repair shops, marketers, and retailers – all of whom are afraid that they're going to be locked out of this data by auto manufacturers in the future, and threatening their livelihood.
"By 2020, more than 90 percent of new cars will transmit real-time information about the owner's driving behavior and the vehicle's condition," the organization writes. "More than 80 percent of car owners think that they should have control over their data. 93 percent of auto industry employees think car owners should control their own data." And, to get to the crux of the issue, "90 percent of car owners think they could save more money by visiting an independent repair shop."
According to the organization, it is trying to negotiate a settlement with automakers, who have reportedly proved recalcitrant. "Absent an agreement, the only apparent solution for ensuring consumer control and access to data is legislation, which we are actively working on via our government affairs department, our coalition partners and more," the organization writes.
How well that's going to work, in an administration that has thus far been more interested in protecting large companies than small ones, is going to be an interesting question.