May 28 2012 11:21PM GMT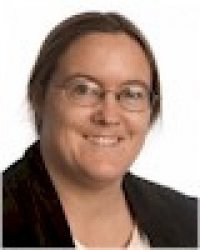 Profile: Sharon Fisher
While the White House released its digital government plan last week, it appears to have left out one major factor: just where the heck all that data is going to be stored, especially when storage already appears to be an issue for federal agencies, according to a recent survey.
The Digital Government plan doesn't even mention the word "storage," even though open data accessible to everyone is one of the linchpins of the plan.
But a recent survey by MeriTalk of 151 federal government IT professionals about big data found that storage was already an issue.
Factors found in the survey indicate the following:
87% of IT professionals say their stored data has grown in the last two years (by an average of 61%)
96% expect their data to grow in the next two years (by an average of 64%)
31% of data is unstructured, and that amount is increasing
Agencies estimate they have just 49% of the data storage/access they need to leverage big data and drive mission results
40% of respondents pointed to storage capacity as one of the most significant challenges their agency faced when it came to managing large amounts of data
Agencies currently store an average of 1.61 petabytes of data, but expect to get to 2.63 petabytes in just the next two years
57% of agencies say they have at least one dataset that's grown too big to work with using their current data management tools and/or infrastructure
While 64% of IT professionals say their agency's data management system can be easily expanded/upgraded on demand, they estimate10 months as the average time they could double their short-to medium-term capacity
The #1 step that agencies say they are taking to improve their ability to manage and make decisions with big data is to invest in IT infrastructure to optimize data storage (39%)
Exactly how the federal government is going to manage this (other than
"blah blah cloud"
) is not clear, but the government is going to need to find
a place for its stuff
before it can figure out how to save it or leverage it.