Apr 12 2011 9:26PM GMT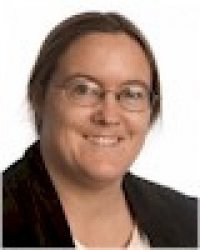 Profile: Sharon Fisher
Republican presidential candidate Mike Huckabee, former governor of Arkansas, is being slammed in the press due to accusations that, when he left the governor's office in 2007, he ordered a number — by some reports, up to 91 — hard disks of information from computers in his office destroyed, which he later said was to protect sensitive information such as citizens' Social Security numbers on them.
An Arkansas citizen filed a lawsuit, but Attorney General Dustin McDaniel in July, 2007, said he could find no reason to pursue any action against Huckabee over the destroyed hard drives, according to a Politico story at the time. A total of three suits were filed, none of which went anywhere.
Why is this coming up now? After Huckabee announced his 2012 candidacy, left-leaning Mother Jones researched the issue and published an article on it.
"In February, Mother Jones wrote to the office of Arkansas Gov. Mike Beebe seeking access to a variety of records concerning his predecessor's tenure, including Huckabee's travel records, calendars, call logs, and emails. Beebe's chief legal counsel, Tim Gauger, replied in a letter that "former Governor Huckabee did not leave behind any hard-copies of the types of documents you seek. Moreover, at that time, all of the computers used by former Governor Huckabee and his staff had already been removed from the office and, as we understand it, the hard-drives in those computers had already been 'cleaned' and physically destroyed.""
Several blogs and other publications, ranging from
Reason
to Gizmodo, have picked up the story. Matt Browner Hamlin of
Americablog Elections
, for example, suggested that Huckabee's actions could have been related to a pardon he gave to a man who then committed further crimes.
"It doesn't seem like a far stretch to connect the destruction of these hard drives to wanting to prevent information about his decision to pardon Maurice Clemmons, who went on to murder four police officers in Washington state after his release," the blog noted.
Similarly, the AllGov blog also speculated on Huckabee's motives, including another pardon gone wrong.
"During his tenure he faced numerous ethics complaints relating to use of state funds for personal expenses and failure to report gifts and outside income. Huckabee was also embarrassed when he agreed to an early release of convicted serial rapist Wayne Dumond, who, once back out in the world, raped and murdered at least one more woman."
Huckabee himself also responded, denying the claims and suggesting in U.S News and World Report that Mother Jones was acting out of partisan motives.
"The absurd insinuation that my office 'destroyed' state records or that records are 'missing' is the same old political canard that was attempted years ago and failed then for the same reason it will fail now—it's factually challenged," U.S. News quoted Huckabee as saying.
This led Mother Jones to substantiate its claims, posting a copy of the 2007 memo to Huckabee from his IT department that all the disks had been rewritten seven times and then crushed. (Organizations that are lax about protecting data can certainly take a lesson from this, and even Huckabee's detractors must admire his thoroughness.) A mirror copy of the network drives was also made and given to a Huckabee aide, who refused to speak with Mother Jones.
"Can Huckabee—a potential presidential contender who extols the cleansing virtue of transparency—explain why these records were destroyed, and what happened to the backups handed to his aide?" Mother Jones wrote.
It's interesting to look at more contemperaneous accounts of the incident. For example, Computerworld said at the time that
"Hard drives in 83 PCs and four servers were destroyed, according to Claire Bailey, director of the Arkansas Department of Information Systems (DIS). She said that her office backed up information from the servers but not the PCs, and gave the backup tapes to Huckabee's former chief of staff. The DIS apparently did not retain a copy of the data on the backup tapes."
Huckabee, who did not respond to Mother Jones' request for a comment, had commented to Computerworld at the time.
""This is not about destroying state property, this is about honoring our obligation to protect the privacy of the thousands of people who had personal data on those hard drives," Huckabee said in a statement e-mailed to Computerworld. "We carried out recommendations from the Department of Information Systems to destroy the hard drives."
Perhaps, but some people felt differently.
"We were taken a little by surprise that he went to the extreme lengths that he did to crush the hard drives without informing anyone ahead of time and without proper authority," said Arkansas state Sen. Jimmy Jeffress, (D-Crossett).
In addition, the Arkansas Times at the time blasted Huckabee for his "graceless" leaving of his office, citing the destruction of the hard drives and the required replacement of them, which ended up draining a fund intended to help Arkansans in the case of emergencies such as tornadoes. "Maybe Huckabee had learned from Richard Nixon, who neglected to destroy the evidence and paid a price," the editorial said.
There was also some question about the cost to replace the drives. According to Huckabee, both in 2007 and in his response to Mother Jones, replacing the disk drives cost $13,000. However, the 2007 Computerworld article quoted a spokesman for the incoming governor that the staff had to use $335,000 from the governor's operating budget to purchase new computers as well as new hard drives: A total of 22 refurbished computers with new hard drives, 27 new desktop computers and 22 new laptops. Huckabee said in his response to Mother Jones, which used a $350,000 figure, that that was because the new governor wanted new computers.
The Times went on to follow the lawsuit story, noting that Huckabee perhaps had good reason to want to destroy the drives.
"Critics, however, recalled that early in Huckabee's term as governor, documents, e-mails and memos stored on hard drives just like the ones that were destroyed formed the basis of embarrassing stories about Huckabee, including a 1998 story in the Arkansas Times detailing how Huckabee and his family were using the $60,000-a-year Governor's Mansion fund as their personal piggy bank. As revealed in documents provided to the Times by a former governor's office employee, the Huckabee family had used the mansion fund — which was supposed to be used only for purchases related to official state business — to buy everything from pantyhose and dog houses to meals out and loaves of Velveeta cheese."
Ironically, Huckabee ran for President in 2008 on a platform of transparency, proposing that every federal government expenditure should be published online within 24 hours, Mother Jones reported, quoting Huckabee as saying, "We should demand transparency and accountability from our government."
However, one thing seems clear: Regardless of whether the governor's office spent $13,000 or $350,000 to replace the hard drives, and regardless of whether the data on the hard drives was incriminating or merely sensitive, the
appearance
is an issue. As the saying goes, in politics perception is more important than reality, and even if Huckabee had nothing but the best intentions in mind, his destruction of the disks gives the perception that he was hiding information that should legitimately be available to the people of Arkansas and the U.S. With legal experts now saying that governments are subject
to the same electronic discovery requirements
as any corporation, Huckabee's actions could be considered suspect or legally liable.
As one commenter to Mother Jones noted, "Yes. I'm sure his motive was responsible data management. Nice try."