Jun 14 2016 10:48AM GMT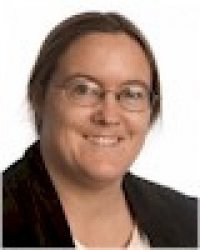 Profile: Sharon Fisher
Tags:
The e-discovery acquisition market has been pretty much a snore the past few years, after several years of musical chairs. But things might start heating up again due to a major acquisition from an unexpected source: enterprise information management software vendor OpenText has acquired Recommind for a reported $163 million, scheduled to close in Q1 2017.
Recommind has been reliably, though quietly, in the leaders section of the Gartner magic quadrant for e-discovery software for years now (though it did start out in 2011 as a "visionary"). The acquisition might lead to other vendors thinking that they might want to take a look at the other leaders – something Gartner actually predicted in last year's MQ – particularly since 2015 featured a number of other peripheral e-discovery acquisitions.
Incidentally, you've got to figure that Gartner has to be really POed about the timing of this announcement; it typically releases its annual Magic Quadrant on e-discovery about this time of year, and now they're either going to have to scramble to rewrite it, or know that it's going to come out immediately out of date.
Ian Lopez of Legaltech News points out that Recommind had lost several executives recently. "Among them are former VP of business development Dean Gonsowski, who is now with kCura; Bob Clemens, who left his position as vice president of sales in America at Recommind to join CS Disco; and Philip Favro, who left his post as Recommind's senior discovery counsel to join Driven as a consultant," he writes.
What's particularly interesting about this acquisition is that it's OpenText. While a number of e-discovery vendors have been acquired over the years, generally the acquirers have been fairly major vendors – Symantec, HP, Microsoft, and so on. But OpenText? It's interesting to see a vendor in this market seeing e-discovery as a field to enter. Image and Data Manager suggests it's because of the increasing threat of litigation that companies face about their data.
And what OpenText is going to do with Recommind is not yet clear. OpenText could take Recommind's technology and deploy it within proprietary offerings as Microsoft has with Equivio, and withdraw from the e-discovery industry altogether, or could become part of OpenText like Clearwell did when Symantec bought it, Lopez quoted Favro as saying.
OpenText has made a number of other acquisitions recently, and it's thought that it's not quite done. The company recently bought ANXeBusiness, a provider of cloud-based information exchange services for the automotive and healthcare industry, for about $100 million, and $170 million for some pieces of HP, including the HP TeamSite multichannel digital experience management platform, digital asset management solution HP MediaBin, and intelligent workforce optimization solution HP Qfiniti, reports the Waterloo Region Record.
In fact, content management consultant Laurence Hart thinks that OpenText might even acquire EMC's red-headed stepchild Documentum. "We knew more acquisitions were coming after they then announced that they were raising $600 million and are planning to spend upwards of $3 billion on acquisitions over the next five years," he writes. "It is fun to conjecture about the possibilities of Open Text acquiring Documentum from EMC. The problem is that Documentum is a huge acquisition. Documentum will cost a lot and that $600 million Open Text is raising would likely not cover the cost. The price does fit into Open Text's 5 year plan financially but the acquisition would front-load that $3 billion in 2016."
The company also flexed its muscle in 2014 by suing Box for $268 million for patent infringement, right as Box was going public. Eventually, it had to settle for less than $5 million.
In any event, the announcement could set off another round of musical chairs in the e-discovery market, Favro notes.