May 24 2011 4:24PM GMT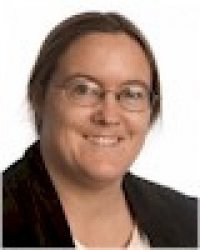 Profile: Sharon Fisher
The Center for Disease Control recently issued an emergency preparedness and response circular about….zombies.
"You may laugh now, but when it happens you'll be happy you read this," the circular warns. It goes on to describe the zombie threat, and what people can do to be prepared in the event of a zombie apocalypse.
No, it wasn't issued on April Fool's Day, and no, it wasn't a joke. Well, sort of. Does the CDC really expect a zombie apocalypse anytime soon? No, probably not. But its purpose in creating the alert was deadly serious, and it's something we can all take lessons from in developing disaster recovery plans:
It got attention. The CDC had more than 1,000 articles published about the Zombie Apocalypse circular, and got so many Internet hits that its server crashed. Even so, the zombie circular got 60,000 hits in that first day. In contrast, a typical CDC blog post might get between 1,000 and 3,000 hits, and the most traffic on record had been a post that saw around 10,000 visits, a CDC spokesman told Reuters.
Disasters are all the same. Seriously, there's not going to be that much difference in preparing for an earthquake vs. preparing for a pandemic vs. preparing for…well, a zombie apocalypse. The CDC suggested list of preparations included getting together food and water supplies, making arrangements to meet with loved ones, etc. — all the same sorts of things you'd do if you were making *any* disaster plan. True, some of it was with the theme ("

Plan your evacuation route. When zombies are hungry they won't stop until they get food (i.e., brains), which means you need to get out of town fast!") but generally the suggestions were generic and could apply to any disaster.

Bypasses the Critical Censor. As a former resident of the Bay Area, I can testify that people who live in an area prone to disasters can develop a certain kind of blinders. Yes, we all knew there'd be an earthquake sometime, and some of us even had some preparation, but in general people don't worry about it all the time. "Human beings are hard-wired to believe in their heart and soul that disasters don't happen and won't happen to them," Dennis Mileti, a retired University of Colorado sociology professor and researcher, told MSN Money. Writing the circular about zombies allowed people to read it and absorb the lessons without them getting into the whole "Oh, I know all that, I don't need that, lalala" reaction that a more realistic disaster could have elicited. (In point of fact, the CDC wrote the circular to help people prepare for hurricanes.)
It seems pretty self-evident that one could apply these same lessons to writing a disaster recovery plan — just write all the same preparations, but wrap it into another event that could get people's attention and make them laugh a little as they read it.
I hear the next Rapture is scheduled for October 21.