Nov 29 2016 12:29AM GMT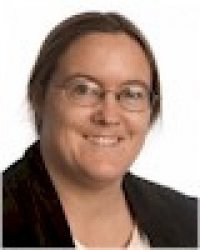 Profile: Sharon Fisher
Tags:
The election of Donald Trump as President of the United States could have some really interesting implications for data storage, data sovereignty, and encryption.
If by "interesting" you mean Really Scary and Bad.
The Internet Association, a group of about 40 Internet vendors including Amazon, Google, and Netflix, have already called on Trump to support Internet technologies. "Some of the policy goals stated in the letter may align with Trump's priorities, including easing regulation on the sharing economy, lowering taxes on profits made from intellectual property and applying pressure on Europe to not erect too many barriers that restrict U.S. internet companies from growing in that market," writes Reuters' Dustin Volz. "Other goals are likely to clash with Trump, who offered numerous broadsides against the tech sector during his campaign."
Here are some possible aspects of the Trump effect on data storage.
Storage manufacturing. Trump has proposed imposing a 35 percent tax on companies that manufacture their products outside the U.S. While he originally said this in the context of Apple making iPhones, he has since extended it to any company that lays people off in the U.S. to outsource manufacturing to other countries. Because the vast majority of storage hardware is manufactured outside the U.S., this could have a significant impact – either by raising prices, reducing availability, or, perhaps, having vendors move their manufacturing to the U.S. This is especially true because he has also said he intends to lower the U.S. corporate tax rate from 35 percent to 15 percent and provide a moratorium for companies like Apple, which have large offshore bank accounts, to bring their money back to the U.S.
Encryption. Remember when Apple refused to help the FBI break into an encrypted iPhone? At the time, Trump reportedly called for a boycott of Apple products, according to Reuters. But as President, and based on his Cabinet picks thus far, he could do much more. Reuters also pointed out that Senator Richard Burr – who spearheaded last year's effort to mandate encryption "back doors" – had also been re-elected, and as chair of the Senate intelligence committee was likely to reintroduce his legislation next year.
Trump's pick for Attorney General, Jeff Sessions, also argued that government must have access to the phone, writes Anita Balakrishnan for CNBC. "Rep. Mike Pompeo, nominated for new CIA director, has called the use of strong encryption in personal communications a 'red flag," she adds. "Michael Flynn, tapped as national security adviser, supported the Digital Security Commission Act, whose sponsors supported a commission to examine cases like Apple's."
In response, vendors of end-to-end encrypted messaging applications, such as Signal, have seen a 400 percent increase in their downloads since the election, write Stephanie Hughes and Ben Johnson for Marketplace. "Signal uses end-to-end encryption, so that no one — not even the people at Signal — can read the messages you send to others," they write. "It's not the only encrypted app that's seen an uptick in use — another messaging app, Wickr, also told us they have also seen a noticeable increase in downloads."
Data sovereignty. Trump campaigned against the Trans-Pacific Partnership (TPP), a trade deal with 11 Asian countries – in fact, he called it "rape" — and with his election it is assumed to be dead. However, it included a number of components having to do with exchanging data between countries.
For example, the TPP would have banned  forced localization –  "the discriminatory requirement that certain governments impose on U.S. businesses that they place their data, servers, research facilities, and other necessities overseas in order to access those markets," according to the White House. Countries that have implemented these laws, such as Russia, have blocked social networking sites like LinkedInb for storing data on citizens outside the country.
It also would have reserved free international movement of data, "ensuring that individuals, small businesses, and families in all TPP countries can take advantage of online shopping, communicate efficiently at low cost, and access, move, and store data freely," the White House writes. "On the most fundamental level, TPP grants data, for the first time, the same legal protections in international trade law as goods," writes Carter Dougherty for the International Business Times. "If it's from a TPP member country, it's treated as data flowing within the country would be treated."
Surveillance. Trump has already indicated his interest in setting up a registry or database of Muslims or Muslim immigrants. Some people are concerned that this presages a general increase in government surveillance, Reuters writes. And Trump said during the campaign that he was interested in restoring provisions of the Patriot Act to allow for bulk data collection, writes The Hill.
Trump's inauguration is scheduled for January 20.