Aug 31 2014 10:54PM GMT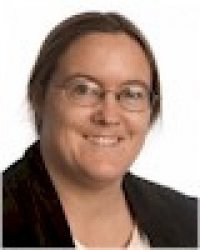 Profile: Sharon Fisher
Tags:
Our government loses so many laptops, it's kind of nice when the tables are turned once in a while. That said, a lot of people are talking about what's purported to be a laptop belonging to the Sunni jihadist group ISIS.
You may recall in 2011, when Osama bin Laden's hideout was raided and he was killed, that Navy SEALS retrieved several computers and storage devices. This is similar, except the laptop was captured in January by a moderate rebel group in northern Syria, from an ISIS hideout, according to Foreign Policy, which broke the story. 
In fact, according to reporter Harald Doornbas, the laptop — which he dubbed the "terror laptop of doom" — was conveniently neither password-protected nor encrypted, and the material it contained was only nominally protected. "Buried in the 'hidden files' section of the computer were 146 gigabytes of material, containing a total of 35,347 files in 2,367 folders," he writes. And what was in those files? Besides "videos of Osama bin Laden, manuals on how to make bombs, instructions for stealing cars, and lessons on how to use disguises," it also contained what is said to be detailed information on how to weaponize bubonic plague for biological warfare. 
Eek.
Opinions vary on the veracity of the laptop (incidentally, apparently the laptop of choice for biological terrorists is Dell, and it's black). Some found it evidence that the U.S. should attack and some — damn few, sadly — found that there are aspects of the story that lack credibility. Such as, really? You capture an enemy laptop in January and don't look at it til months later, in front of a reporter?
Similarly, the reporter was criticized for looking at the laptop in the first place, as opposed to having it examined forensically. because running it would modify dates and other information that could be useful in determining its veracity , noted one online commenter, who went on to point out that similar "magic laptops" justifying conspiracy theories had been found in Colombia in 2008.
One of the less hysterical reactions — though it didn't address the veracity issue — is from Outbreak News Today. Specializing in covering infectious diseases, the publication not only points out the long history of attempts to use plague in biological warfare — dating back to the 14th century — but also talked about the difficulties of such.
Other commenters noted that none of the information was particularly a smoking gun, that such information is readily available to anybody (Anarchist Cookbook, anyone?), and that perhaps the laptop was a plant intended to encourage a war. "How convenient!" posted one. "Just as the US have troubles coming up with a reasonable justification in international law for air strike operations, a laptop – luckily the one with all the plans – comes up."
Perhaps we could call it the Zimmermann Laptop, after the Zimmermann Telegram — originally thought to be fake but later demonstrated to be true — which helped propel the U.S. entry into World War I.