Mar 19 2012 12:14AM GMT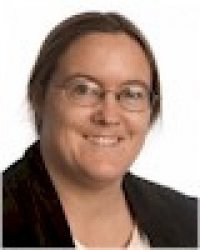 Profile: Sharon Fisher
It's funny sometimes how a perfectly ordinary press release can have a lot more to it than appears at first.
Take Carbonite (NASDAQ:CARB). The company issued a press release a few days ago citing a study finding that many small businesses were using old, unreliable methods such as external hard disks, USB drives, and CD ROMs with which to back up their data. The report noted the following:
50% use external hard drives, yet 20% backing up their business data indicated they started to do so because of a hard drive failure
42% use USB/flash drives primarily because it is perceived as easy, yet only 6% believe USB/flash drives to actually be reliable
More than one-third use CDs/DVD drives to back up data, even though 62% feel they are inconvenient or risky
21% of small businesses using online backup were using a free product; since free online backup services are typically capped at two gigabytes, small businesses using these methods could be vulnerable to data loss
24% of small businesses using this method noted USB/flash drives do not work well for backup specifically because they have limited storage space

22% of small businesses surveyed pay for outside tech assistance

40% of those who manage the process in-house spend more than an hour per week backing up their company data, with 6% spending more than five hours per week

Only 24% have backed up their data in the past day, and 24% haven't backed up their data within the past week
Gosh. Sounds serious.
If one reads further, however, one notes two things. First of all, by an amazing coincidence, Carbonite just happens to sell a service, at what is no doubt a reasonable price, that solves all these problems.
Second of all, there is absolutely no information in the press release about the study itself, other than its name: Carbonite Small Business Data Backup Usage Study, July 2011. Nothing about how many people were surveyed, how they were chosen, or anything. For any vendor survey, this tends to cast suspicion on its results.
Not to mention, July? Really?
If one uses one's favorite search engine to search for the title of said study, one discovers that Carbonite has in fact referenced the same study in three other press releases, in July, October, and November. It's in the July one that we learn that the survey itself on which the study was based was actually performed in April. 2011.
That said, several outlets, including no less than eWeek, picked up the survey and ran it as a straight news story.
But Carbonite, which went public last summer, was in the news for something else recently. In response to the Rush Limbaugh lambasting of Sandra Fluke as a "slut" for implying that she actually, gasp, had sex, Carbonite pulled its advertising on March 3 from the conservative radio show — one of some 40 radio talk shows on which it advertises, according to a blog post from the company president.
There have been two results from that. First, Carbonite has been slagged by any number of sites in the right-wing echo chamber, as well as on its own Facebook page, for daring to question Rush — not to mention, as it turns out, because the company CEO had donated money to left-wing candidates and causes. Second, the company's stock dropped some 10% in a day, from which it is slowly — very slowly — recovering.
So, did the company issue yet another press release on the same July study — now with data nearly a year old — to deflect interest from the Rush flap?