Nov 14 2011 6:23PM GMT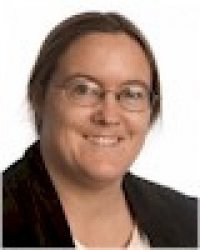 Profile: Sharon Fisher
A group of major U.S. vendors such as Google, Microsoft, Citigroup, IBM, and GE, working under the aegis of the National Foreign Trade Council, is urging the United States to fight for trade rules that protect the free flow of information over the Internet, and against "digital protectionism."
Such actions include requirements that companies locate data centers in a country to provide services there, as well as blocking access to services such as Facebook, Twitter, WordPress, and YouTube, according to the Reuters writeup of the group's recommendations, which they issued in a report called "Promoting Cross‐Border Data Flows: Priorities for the Business Community."
Ironically, this is happening at the same time that European countries — which have much higher levels of data privacy than the U.S. — are issuing their own reports talking about the risks of "life logging" systems such as Facebook, and generally asking why everybody can't be more like Europe in terms of personal data privacy.
Similarly, as we discussed a few months ago, a number of non-U.S. countries are concerned about the possibility of their data virtually "entering" the U.S., consequently becoming subject to laws that would enable the U.S. government to seize the data — perhaps without the parent company even knowing about it.
And in the same way the U.S. thinks the Europeans are being awfully stuffy about laws protecting things like data privacy, there's likely to be a number of countries that think the U.S. is being awfully stuffy about laws protecting things like copyright, patents, and ownership, yet oddly there don't seem to be too many business groups suggesting that those laws be relaxed.
Numerous other worldwide business organizations are also weighing in on how countries should make it easier for them to conduct business over the Internet. The European Organization for Economic Cooperation and Development has issued its own report calling for European governments to promote cross-border data flows. And a new law that was supposed to protect Europeans from cookies is thought to be so strict that its implementation is being put off for a year while they try to figure out a better way to do it.
Just how exactly countries are supposed to make the Internet more open to business, while still protecting business ownership of content, and hopefully not throwing consumer privacy under the bus in the process, is going to be an interesting juggling act.