Nov 8 2012 3:01PM GMT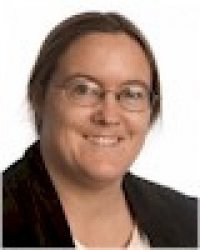 Profile: Sharon Fisher
When one thinks of E-discovery pioneers, one doesn't tend to think of Hooters. But a recent legal case with the, ahem, female-oriented restaurant has ramifications for the E-discovery industry, specifically in the area of predictive coding.
Predictive coding, or predictive technology, is the use of computer-assisted review software to help determine the relevance of documents to be potentially used in a legal case. It wasn't until March that a judge first ruled that predictive coding could be used in a case.
Now, we've gone one step further, with a judge actually *requiring* two parties — one of which is Hooters — to use predictive coding in their case. Well, at least, Strongly Suggesting.
"Vice Chancellor J. Travis Laster in Delaware Chancery Court has made e-discovery history, again, with a surprise bench order requiring both sides to use predictive coding and to use the same vendor," writes Ralph Losey for the E-Discovery Team blog. "This appears to be the first time a judge has required both sides of a dispute to use predictive coding when neither has asked for it. It may also be the first time a judge has ordered parties to use the same vendor." If the parties could not agree on a vendor, the judge continued, he would select one.
(What's the case about? It's kind of hard to tell. "A complex multimillion dollar commercial indemnity dispute involving the sale of Hooters, a very well-known restaurant, famous for its chicken and wings, beer, and other things," Losey writes.)
The goal appeared to be to use the case as an example of how to save money. "The problem is that these types of indemnification claims can generate a huge amount of documents," the judge said in his decision. "That's why I would really encourage you all, instead of burning lots of hours with people reviewing, it seems to me this is the type of non-expedited case where we could all benefit from some new technology use."
"Predictive coding used correctly, promises to reduce costs and turn over at least as much responsive ESI and less unresponsive ESI than our current eyeballs-on-every-document approach," agrees Karl Schieneman in E-Discovery Journal.
At this point, the two sides need to determine whether they will go along with the judge's recommendation, or fight it using the Sedona Principles that, basically, leave it up to the participants to determine the best way to proceed. But that might be fraught. "Who wants to tell the judge to butt-out, no matter how politely you say it, or how many Sedona Principles you cite?" Losey writes. "Better to let the other side be the complainer, even if you do not much like it either. Much will depend on who has the heaviest production burden."
The two sides might also object to the suggestion that they use the same vendor, and the judge's motivation for suggesting that isn't clear, Losey continues. Schieneman agrees, noting that it might be difficult to find a neutral vendor and it also isn't clear how the software will be paid for. "There is an argument to be made that this is a well-intentioned, but possibly uneducated bench that is forcing parties to use and pay for an undefined, black box marketing label."
Schieneman went on to write that he hopes judges don't get too enthusiastic about predictive coding and start requiring it willy-nilly. "It could be an unintended disaster if every judge ordered the use of predictive coding," both because of the learning curve required for legal firms and the ability for predictive coding vendors to be able to adequately support all these new potential customers, he says. "While judicial encouragement of predictive coding is great and absolutely necessary, blind encouragement could be dangerous," he says.