Feb 13 2019 11:08AM GMT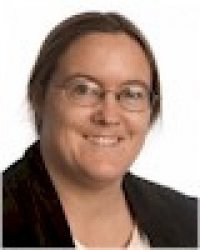 Profile: Sharon Fisher
Tags:
We've written before about the challenges in storing bitcoin, and how if you're not careful, you can lose access to $7.5 million by accidentally throwing the hard drive containing the cryptographic key away. We've also written about how people can lose access to data when someone dies without revealing passwords.
Now we've got a story of both. Or do we?
It all started on December 9, when Gerald Cotten, CEO of crypto exchange QuadrigaCX, died. The result is that his widow Jennifer Robertson said the company owes its customers some $190 million, and the company has filed for creditor protection because it says it doesn't have access to the majority of its bitcoin. His death was announced January 14.
Cotten was admirably conscious about security, writes Doug Alexander in Bloomberg. "The laptop, email addresses and messaging system he used to run the 5-year-old business were encrypted," he writes. "He took sole responsibility for the handling of funds and coins and the banking and accounting side of the business and, to avoid being hacked, moved the 'majority' of digital coins into cold storage," which was not connected to the Internet. He also reportedly had a USB key that was also encrypted.
Oops.
Apparently, this actually happens more often than people like to admit, writes Michael Kaplan in the New York Post. In addition to James Howells, who accidentally threw away the wrong hard drive, there's Matthew Mellon, whose family was reportedly unable to locate the cryptographic key required to retrieve as much as $1 billion in bitcoin, he writes, going on to describe several other cases – including, potentially, the guy who invented bitcoin itself. "Losing passwords is the kind of nightmare that haunts bitcoin investors," he writes. "In fact, there are an estimated 3 million bitcoins — totaling nearly $25 billion — lost because the retrieval codes have gone missing or the currency owners died without passing the codes onto their next of kin."
According to the Wall Street Journal, as much as 20 percent of all bitcoin has been lost.
Now, however, there are all sorts of new wrinkles, like a new will that the CEO wrote a few days before he died, whether bitcoin had been moved out of the accounts, and suspicion about whether the company actually had that amount of bitcoin at all. It didn't help that the company had had issues several times in 2018 with people not being able to gain access to the bitcoin they had on deposit with the company.
"To a lot of people it's strange, because two weeks before his death he had left a will leaving what is said to be a plane, two houses, and $100,000 for the care of his two Chihuahuas," Elvis Cavalic, an investor with the company, said in an interview with CBC Radio. "Why wasn't there a conversation had over that if there was a conversation over the dogs?"
"On the Quadriga sub-Reddit, rumour mixes with fact," writes Don Pittis with CBC News. "One post claims that accounts of Quadriga's litecoin, for which passwords were supposed to be lost, are showing activity. Others insist the millions never really were there and the trading platform was being used as a Ponzi scheme, where people were being paid out from new investors' deposits."
Cotten's widow went so far as to release a copy of his death certificate, to prove that he was actually dead and not decamped somewhere with the money – though some people doubt even that.
Meanwhile, the legal case is still going on.
Incidentally, the guy who threw away the hard disk with access to $7.5 million in bitcoin on it – which has been worth up to $75 million – is still trying to get access to the dump where he believes his hard drive ended up, Kaplan writes. He's offered the dump 10 percent of the bitcoin's worth if they let him go look for it, but so far, no dice. In the meantime, he considers the dump the "ultimate safe," he writes.