Sep 19 2016 11:18PM GMT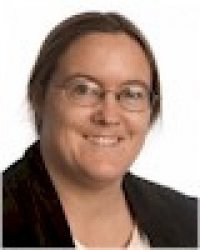 Profile: Sharon Fisher
Tags:
People don't talk about it much yet, but the data that the increasing number of drones are collecting has the potential to cause a lot of problems.
"In 2013, only 128,000 units in this product category were estimated to have sold in the United States. Many of these were in the low-cost 'toy' category, with poor flight control characteristics, limited range and relatively poor image quality," writes Wes Brewer of VP and GM of Lexar, a global brand of Micron Technology, for the SD Association. "Now, the CTA has forecast that more than 2.8 million units will be sold in the United States in 2016, while Business Intelligence pegged the worldwide market at 7.1 million units."
While drones started out having built-in storage, increasingly they are being built to include microSD cards, Brewer writes, noting that a GoPro Omni 4K can capture as much as 162 gigabytes of data per hour. Aside from the drones themselves, the software and hardware they need to run could add up to a $127 billion annual market, according to PriceWaterhouseCoopers.
All that data has the potential for two big problems.
Size. Granted, all drones are not created equal. The quadcopter you got for Christmas that uses a microSD isn't the same as a military drone, such as the Wide Area Reconnaissance Hyperspectral overhead Real-Time Surveillance Experiment (WARHORSE), where a single frame could amount to 20 gigabytes, according to William Arkin's book Unmanned. And a single government drone flight can amount to 400 terabytes of data, writes Yasmin Tadjeh in National Defense.
Nonetheless, even if we're just talking about non-governmental drones, we're still talking about the potential for an awful lot of data. Where's it all going to go? And how? Are people going to upload it all to the cloud? How's all that storage going to be paid for?
It's enough to make all the data that the National Security Agency is reportedly storing sound like a drop in the bucket. This is especially true now that the Federal Aviation administration has now granted permission to small businesses ranging from farmers to real estate agents to send up drones weighing less than 55 pounds.
"Under the new rules, operators would register their drones online, pass an aviation knowledge exam for drone pilots at an FAA-approved testing center and then they're good to go," writes Joan Lowy for the Associated Press. "That's a big change since operators currently have to have a manned aircraft pilot's license." Moreover, the FAA really doesn't have much of an enforcement mechanism, she adds.
Interestingly, the late, great EMC, now a piece of Dell, has also been looking at this market, including sponsoring drone-racing competitions.
Security. Once you've collected all that data, and put it somewhere, you need to protect it. "How you are going to handle that data, which can be massive, especially in the case of video, LiDAR surveys, or other sensor files?" writes drone software specialist VirtualAirBoss. "And, since the data may reveal sensitive information about key property, progress, or infrastructure, how will you ensure data security and integrity?"
Keep in mind that, in the mid-2000s, there was a guy in England named Tom Berge. And Tom got really good with Google Earth. So good, in fact, that he used it to look for lead roofs on historic buildings in southern London, and then he'd scale the building, peel off the lead, and sell it. Altogether, he was thought to have hit 30 buildings, earning more than 100,000 pounds.
So if a guy could do that with Google Earth, how long is it going to take burglars to learn how to do this with drones? And as it happens, not long at all. As long ago as 2014, stories started being reported about burglars who were using drones to pinpoint targets. Even if you're collecting the data only for good, the repository is going to be pretty tempting for some people – assuming they don't just nab your drone out of the sky to grab the data on it, or replace it with something else.
If all of this is making you think, "Didn't we just go through all this with police body cams?" it should. The situations are very similar – except worse. "In many ways, the data challenge presented by UAVs is no different than that created by body cameras or smartphones," writes Hank Hogan for Gov Tech Works. "All can generate digital data that must be managed. However, one key difference is that as a law enforcement aircraft flies into place, it will pass over – and image – other structures and possibly people. It is tempting for UAV managers to say that unintended imaging is no problem; can't they simply discard everything that is not evidentiary? But that raises critical legal questions: What if the accused wants to see every inch of the video? Should law enforcement then retain everything? Given that the legal system can take years to run its course, is the agency in question responsible for taking, compressing, housing and managing all of the data for that entire time?"