Dec 5 2012 3:20PM GMT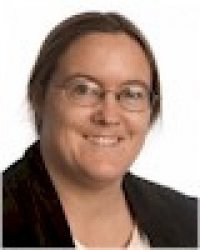 Profile: Sharon Fisher
In its list for 2013, IDC has predicted that the cloud file-sharing company Dropbox will be acquired next year.
"Dropbox will be acquired by a major enterprise infrastructure player," the company wrote. "In another sign that "consumerization" doesn't mean mimicking consumer technologies in the enterprise but actually acquiring and/or integrating with widely adopted consumer offerings in the enterprise, IDC predicts that Dropbox will be acquired by a major enterprise infrastructure player in 2013. This will certainly be an expensive acquisition, but it will be one that brings an enormous number of consumers (many of whom are also employees), and a growing number of ecosystem partners, along with Dropbox's technology."
"Expensive" is putting it mildly; a $250 Series B funding round last fall gave the company a $4 billion valuation, which is expected to be even higher now (though GigaOm still thinks the market is small). Only a major enterprise infrastructure player would be able to afford it.
Part of what makes this prediction interesting is that a Dropbox IPO has been rumored — and highly anticipated — since last year. Dropbox founder and CEO Drew Houston had reportedly received a nine-figure acquisition offer from Apple early on, Forbes reported last year, but  turned it down because he wanted to run a big company — though he sounded at the end of the article as though he might be reconsidering that.
As he walked out of [Facebook founder Mark] Zuckerberg's relatively modest Palo Alto colonial, clearly enroute to becoming the big company CEO he had told Steve Jobs he would be, Houston noticed the security guard parked outside, presumably all day, every day and pondered the corollaries of the path: "I'm not sure I want to live that life, you know?"
The downside with getting a big funding round is that eventually investors want to see some return on their investment — and typically that means either an IPO or an acquisition. Employees also typically want their big buyout, though Dropbox employee stock has reportedly been available on the secondary market.
The advantage of an acquisition by a major vendor is that it could give Dropbox the credibility and structure it would need to fit into the enterprise. It's not that people aren't using Dropbox. Quite the contrary — a recent survey by storage vendor Nasuni found that 20% of corporate users were using Dropbox.
This is despite the security and governance holes inherent with using a system such as Dropbox, the security holes in Dropbox in particular, and rules that corporations have attempted to put into place to keep people from using it. (Nasuni found that 49% of the people whose companies had rules against it were using it anyway.) As long as people have multiple devices — and they show no signs of stopping — and need access to their files, as well as the ability to send large files to other people, there's going to be a need for the functionality, and all the rules in the world aren't going to stop it, especially when, as Nasuni's survey indicated, some of the worst offenders are executives.
"The most blatant offenders are near the top of the corporate heap — VPs and directors are most likely to use Dropbox despite the documented risks and despite corporate edicts," writes GigaOm's Barb Darrow. "C-level and other execs are the people who brought their personal iPads and iPhones into the office in the first place and demanded they be supported."
So being purchased by a major player offers the opportunity to rein in some of these users, while still giving them the functionality they need. The company itself has also indicated that it plans to address the issue to make the product safer for corporate users — which would also make it more attractive to an acquirer.
The other likely aspect is that, as we've seen with e-discovery and other emerging markets, when the first big vendor goes, many of the smaller vendors quickly follow like dominoes. A Dropbox acquisition would likely presage a whole round of other ones; Wikipedia lists 17 "notable competitors," including Box.Net and YouSendIt, and there are others. Acquisitions would also help simplify the complicated market.
Although major players such as Apple, Google, and Microsoft already offer their own cloud storage solutions, the vendors might want to acquire other ones for their technology, their people, or simply to get them off the market, while other vendors (dare I suggest HP, which doesn't have a great track record on acquisitions these days?) would do so simply to get a toe in the market.
Either way, it seems likely that something will happen to this market next year.