Nov 8 2013 5:38PM GMT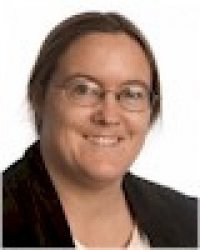 Profile: Sharon Fisher
Western Digital announced this week a 6TB disk drive filled with helium. Let the jokes begin.
The technology isn't new; the company first floated the idea – wups, sorry – a year ago last September.  The company said at the time that it didn't have any specifications but that it would release them – wups, sorry again — when the product was announced.
(In addition, old-timers discussing the announcement recalled that HP had produced a helium-filled drive in the 1970s.)
Well, here it is and here they are, sort of. It's called the Ultrastar He6 – He being the chemical symbol for helium, get it? It's 6 TB – hence the 6 – which, incidentally, also makes it the highest capacity 3.5-inch disk drive in the world. The company didn't say how fast it goes, but Extreme Tech expects it to be 7200 rpm like the air-filled equivalents. And the company still hasn't said how much the darn thing will cost.
The company said the drives would be particularly suited for "high-density data centers, massive scale-out data centers, containerized data centers, nearline storage applications, bulk storage, and enterprise and data center applications where density and capacity are paramount." Perhaps for the NSA?
So how is it so much faster and has so much more storage than a standard drive packed in air? Because helium is less dense than air, by a factor of 7, it offers less friction, so the platters can go faster and it can have more of them – that is, up to 7 in a space that typically these days holds 4 or 5. (One can consequently assume that the He7 might be trotting along one of these days.) This also means it needs less power to fight against air's friction, meaning that it uses 23 percent less power when it's idle, 49 percent fewer watts per TB, and on the whole runs 4-5 degrees Celsius cooler.
This will add up when you're a CERN, Netflix, Huawei, or HP – to name a few companies that were said to be testing them — and have a whole warehouse full of the things, notes Arik Hesseldahl of AllThingsD. "Deploying 11 petabytes of storage using current drive technology requires 12 racks and 2,880 hard drives, and about 33 kilowatts of power to run them," he writes. "With the new helium-based technology, you could do it with eight racks and 1,920 individual drives, and run them on 14 kilowatts. The setup would take up less space, and require fewer cables, too."
While it's not as fast as, say, a disk drive in vacuum — and no doubt some enterprising scientist is slaving away at that as we speak to eliminate the problems with that technology — it'll do for now.

If you've already run into articles about this, you might be confused about which vendor we're actually talking about. Some articles say Western Digital, others say Hitachi, others say HGST.  Here's the deal. Once upon a time, there was a company called IBM with a disk storage business. It wanted to get out of the business, so in 2002 it spun it off – wups, sorry again – where it was purchased by Hitachi, but to keep it separate from Hitachi's own storage business, it was known as Hitachi Global Storage Technologies (GST). Then, in 2012, Western Digital bought it, but kept it as a separate organization – so it's the HGST part of Western Digital.
What took so long? While vendors have been toying with the idea of helium-filled drives for 30 years, Western Digital had to find a way to build a sealed case for the thing so all the helium doesn't leak out (or, as one pedant points out, if air leaks in), like a balloon does after a couple of days. After reportedly working on it for the past ten years, it now has what it calls a patented HelioSeal technology for that – which, incidentally, should also make them immersible. (You first – though speculation is that it would enable them to be used in liquid-cooled facilities. And by the way, would it float? Might be useful for flood zones.)
As it is, it will be interesting to see how sturdy the things are, how long they'll be able to hold a seal (especially if dropped or jostled), and whether there's any mechanism to refill it with helium should it slow down.
Not to mention, is there any way to test whether there's a leak, or do we just check to see if the sysadmins get squeaky voices? If it does leak, do the whole thing squeal to a stop? A commenter to one article, who identified himself as a Western Digital engineer, said that the ones his part of the company were working on had monitors and that they lasted about five years until too much helium leaked out for them to be useful.
The company also didn't address the issue of the helium shortage that has been a pall on children's birthday parties for the last couple of years. Or is this the source of the shortage in the first place? Hmmm.