Mar 14 2012 5:10PM GMT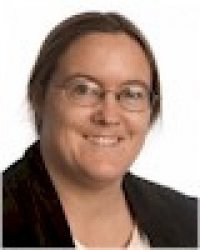 Profile: Sharon Fisher
Almost exactly a year after it was first announced, Western Digital has announced that it has closed its purchase of Hitachi GST, after being required to sell off a portion of the business to satisfy the FTC.
Western Digital announced the deal on March 7, 2011, and said it expected it to close in September of that year. It seems to have slipped a bit. In the meantime, Hitachi GST changed its name to Viviti Technologies Ltd.
Western Digital said the acquisition cost $3.9 billion in cash and 25 million shares of WDC common stock valued at approximately $0.9 billion, in comparison to the original deal of $3.5 billion in cash and $750 million in stock. Hitachi, Ltd. now owns approximately 10% of WDC shares outstanding, and it has the right to designate two individuals to the board of directors, the company said.
For anticompetitive reasons, the Federal Trade Commission required that Western Digital sell assets to Toshiba Corp. that Hitachi uses to make and sell desktop hard- disk drives, according to Bloomberg. The European Commission had also required Western Digital to sell one of Viviti's 3.5-inch manufacturing plants and associated intellectual property for making these drives. In return, Western Digital received a Toshiba plant that had been damaged in last year's Thai floods. Chinese regulators also required the two companies to remain separate entities for two years.
This is all after Seagate bought Samsung storage last April and Toshiba bought Fujitsu storage in February 2009. And imagine, some people think the storage industry is boring.
So what have we got here?" summarizes Chris Mellor of Register UK. "We have a 5-player industry featuring Hitachi GST, Samsung, Seagate, Toshiba and Western Digital shrinking to three over an (at least) two year period. Seagate is buying Samsung but has to operate it at arms length for one year due to Chinese conditions. WD is buying Hitachi GST but has a two year limbo before it can apply to the Chinese guy to formally integrate its two subsidiaries. Toshiba is getting two legs up into the 3.5-inch disk drive business by getting Hitachi GST's disk production and some off-loaded WD production too. It is, in manufacturing capacity and HDD technology terms, an unanticipated gainer from the WD-HGST acquisition. Furthermore, because it has its own flash foundry, unlike either Seagate or WD, it is arguably well-placed to add flash caches to its disk drives."
Combining the production volume of Seagate and Samsung and Western Digital and Vivinti (HGST), in CQ4 2011 market share would have been 47% Seagate Technology, 37% Western Digital and 16% Toshiba, according to storage analyst Tom Coughlin. At the time of the announcement, Western Digital held about 31% of the hard disk drive market, followed by Seagate Technology with 29%. Hitachi had about 18%, wrote Grant Gross of IDG News Service.