Sep 25 2019 9:10AM GMT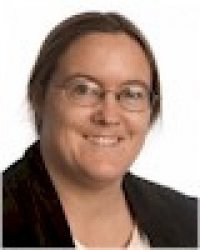 Profile: Sharon Fisher
Tags:
Five years ago this month, I wrote about Western Digital announcing a 10-terabyte (TB) hard disk drive. Which makes it appropriate that, this month, Western Digital has now announced a *20*-TB hard disk drive.
"Western Digital announced that it would ship 18 TB conventional magnetic recording (CMR) and 20 TB shingled magnetic recording (SMR) HDDs in the first half of 2020," writes Tom Coughlin in Forbes. "This helium-sealed 9-disk HDD platform is said to have '…leveraged energy-assisted recording technology to deliver areal density leadership at the highest capacity available.'"
Well, at least until five years from now.
Incidentally, 10-TB hard disk drives are now considered to be "commodity" hard disk drives, at least according to Backblaze, which is now using 10-TB Seagate drives – as well as other hard disk drives up to 14 TB – in its storage pods. It doesn't use the Western Digital ones because it has trouble getting them in quantity, director of compliance Andy Klein wrote earlier this year.
Western Digital said it will sample the 18TB Ultrastar DC HC550 CMR HDD and the 20TB Ultrastar DC HC650 SMR HDD to customers by the end of 2019, Coughlin said.
Like the 10-TB hard disk drive, the new 20-TB hard disk drive uses shingled magnetic recording technology, which puts more data in the same space though it's is slower. For the 10-TB hard disk drive, Western Digital came right out and said it was mainly intended for "cold storage" facilities, and that is presumably true of the new one as well.
That means "slow," because you put stuff in cold storage that you don't need all the time, and so you spin down the drives rather than keep them running all the time because it saves energy. So every time you retrieve something from cold storage, you have to go kick the drive to start it up again. It's like keeping the beer in the fridge out in the garage. You can put a lot more beer out there, but you have to traipse out to the garage every time you want a beer.
Coughlin did cite Western Digital as saying that the drives are targeted at data center applications and that the company estimated that 50 percent of its hard disk drive exabytes shipped will be on SMR by 2023. The press release also quoted the vice president of engineering at Dropbox.
Another big customer is likely to be DDN, which Western Digital recently announced would be buying the company's IntelliFlash business as part of its plan to exit from storage systems. At the same time, though, the two companies agreed to a multi-year strategic sourcing agreement, under which DDN will ncrease its purchase of Western Digital's HDD and SSD storage devices, according to a Western Digital press release.
According to Coughlin, Western Digital holds 37 percent of the hard disk drive market, while Seagate holds 40 percent and Toshiba holds 23 percent.
The company didn't say how much the new hard disk drives would cost.
Disclaimer: I am a Backblaze customer.