Nov 24 2014 6:44PM GMT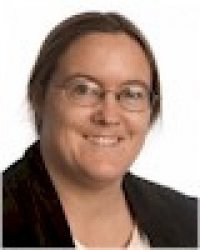 Profile: Sharon Fisher
Tags:
You may recall that in June, the Interwebs were burning up with the story about former director of exempt organizations for the IRS Lois Lerner, and how something like two years' worth of email messages — conveniently covering a period of time under Congressional investigation — were unavailable because employees could only store 500 mb of email, backup tapes were only saved for six months, and her computer had crashed, wiping out her hard disk drive. While not everyone thought it was a coverup on the order of the missing 18 minutes on the Watergate tapes, few would argue that it was no way to run a railroad.
Now, it turns out that the IRS might have backup copies of the email messages after all — but retrieving them is likely to take a lot of time and money.
We're not going to get into the politics of the investigation. As before, we're just interested in this as a government IT problem — and it's a dilly.
In the fine tradition of Taking Out the Trash Day — and like the original announcement of the missing email messages itself — this news was released on the Friday afternoon before Thanksgiving.
"The U.S. Treasury Inspector General for Tax Administration (TIGTA) informed congressional staffers from several committees on Friday that the emails were found among hundreds of "disaster recovery tapes" that were used to back up the IRS email system," reports the Washington Examiner. As many as 30,000 email messages could be found.
Finding them might take a while, and technical details of exactly what's going on are sketchy. Most of the coverage is in the mainstream or right-wing media, which isn't necessarily all that tech-savvy to begin with. Moreover, they're also quoting Congressmen and their staffs, who aren't exactly technical experts either.  And while there may be technical people explaining more detail in comments on the stories, finding those comments among the hundreds railing about "libtards" and "Obummer" and "Benghazi" is more difficult than finding Lerner's messages on the tapes themselves.
So here's what's happened since the original story in June.
In August, a representative from a watchdog organization called, appropriately, Judicial Watch told Fox News that it had heard from a Justice Department official that there were backup tapes "in case something terrible happened in Washington" and that Lerner's email messages might be on those tapes. Congressional representatives wrote to the IRS in September asking about those. But court documents filed in October said there was no such thing beyond the standard disaster recovery tapes that were overwritten every six months, although it did agree there were server backups, which were being examined by TIGTA.
(Lerner also had a Blackberry that was replaced in February 2012, and while Judicial Watch felt that some of the email messages might be on that older Blackberry, it had been destroyed when it was replaced.)
Now, apparently some backups have been found.  Where exactly these tapes came from is not clear. Are they different from the tapes that are supposedly recycled every six months? If so, where did they come from? Or did that recycling not occur? If not, why not?
Wherever the tapes themselves came from, here's some of the problems in finding the missing messages.
The 30,000 email messages are scattered among 250 million email messages on 744 disaster recovery tapes, according to the Washington Examiner.
Moreover, finding the actual messages could take a while because it could take weeks to learn their content "because they are encoded," according to Fox News, quoting Frederick Hill, a spokesman for Republicans on the Oversight committee. Does "encoded" mean "encrypted"? Or is this simply referring to the encoding the email messages have to work with the email program?
Before the messages can be released, any personally identifiable information in them about individual taxpayers has to be redacted.
Even when the messages are tracked down, investigators may find that they're simply duplicates of the 24,000 messages they already have already located, such as by getting copies from the people with whom Lerner had exchanged email, reports The Hill.
Ironically, what might have saved the messages was budget cuts. The Washington Examiner reported in September that some 760 "exchange servers"[sic; do they mean Microsoft Exchange email servers?] — which were supposed to have been destroyed two years previously — might have been spared due to budgetary constraints. It isn't clear whether these tapes come from those servers, or if the examination of those servers is complete; there could be further revelations forthcoming.