Feb 27 2019 6:50PM GMT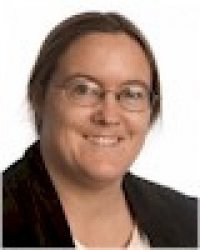 Profile: Sharon Fisher
Tags:
For the states that don't have year-around legislatures, this is typically the time of year when their legislatures are in session. And that makes it silly season, when legislators propose laws that sound good to them without thinking through all the ramifications.
Interestingly, a number of them this year have to do with storage.
In Texas, the Legislature is trying to figure out whether the state's data should be stored on-site in its own data centers, or in the cloud. Running the data centers used to cost $278 million every two years; now, it costs $489 million, according to Edgar Walters of the Texas Tribune.
Now, like many big companies facing the same situation, the state is considering moving to the cloud, Walters writes. "Proponents say hiring such a firm to be the official keeper of much of the state's data could save millions of dollars and modernize vulnerable government tech infrastructure," he writes. "But detractors say the current setup is working fine and that any kind of structural change would be laborious, expensive and potentially risky."
On the other hand, so is sticking with the current system, Walters writes. The data center contract could eventually increase to $1.5 billion. Plus some of the systems are out of date. "The state keeps roughly 70 servers running on a Windows 2003 operating system that is no longer supported by Microsoft," he writes. "Because those servers host 'mission critical' information, they must be housed at the state's data center but kept isolated from other servers — and Microsoft charges a 'bounty' to provide basic support."
Part of the issue is that some legislators want to ensure that the data stays in Texas, while others are concerned that the company that currently runs the data centers is French. In addition, "the state has sunk massive amounts of money to build and maintain its facilities in Austin and San Angelo," he writes. (See sunk-cost fallacy.)
Politicians are not always experts, and sometimes when they are, it can be worse. In North Carolina, a legislator who's a retired police chief wants to expand the use of license plate readers throughout the state.
The purpose of the bill, which would allow electronic license tag readers to be placed along and operated from the right of way of state-maintained roadways.  is to give law enforcement a network of license plate readers across the state in situations such as the search for missing children or kidnapping victims, writes Paul Johnson in the High Point Enterprise. "The license plate readers wouldn't be used for traffic enforcement purposes, such as monitoring for speeding," he writes.
Because in that case, people would totally be okay with law enforcement having a record of everywhere they drove along state highways, right?
Needless to say, the N.C. chapter of the American Civil Liberties Union has raised concerns about the bill – a previous version of which had already passed the House but not the Senate, Johnson writes.
In Nevada, where drivers aren't supposed to use their cellphones while driving, a proposed bill would let police ask for the cellphone after a crash if they believed the driver was using the cellphone when the accident happened. And if the driver says no? They lose their license for 90 days, writes Jared Gilmour in the News Tribune.
"The legislation would only allow officers to scan phones for data indicating 'evidence of use' and would bar police officers from 'intentionally accessing or viewing any other content,'" Gilmour writes.
Because, again, in that case everyone would totally be fine with that.
That bill is being considered on Friday, March 1.
Finally, in Arizona, a bill was submitted that would have required anyone who needs to be fingerprinted for a job to submit a sample of their DNA – and, to add insult to injury, pay a $250 processing fee. The bill would have included people such as teachers, police officers, and child day care workers, as well as parent school volunteers, real estate agents, and foster parents, writes Bree Burkitt for the Arizona Republic.
"The Department of Public Safety would maintain the collected DNA alongside the person's name, Social Security number, date of birth and last known address," Burkitt writes. "Any DNA in the database could be accessed and used by law enforcement in a criminal investigation. It could also be shared with other government agencies across the country for licensing, death registration, to identify a missing person or to determine someone's real name. It could also be provided to someone conducting 'legitimate research.'"
Fortunately, the bill has since been amended to cover only people who work with the disabled. As you may recall, Arizona is the state where a woman in a coma recently gave birth to a baby, which turned out to have been fathered by an attendant.
Hopefully, state legislative sessions should be over soon.