May 12 2015 11:25PM GMT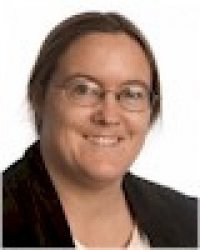 Profile: Sharon Fisher
Tags:
Is a laptop more like a purse or a butt? Be prepared to explain your answer.
Since August 2009, civil libertarians have objected to a Department of Homeland Security that enables U.S. Customs and Border Patrol agents to search laptops and other electronic devices at the U.S. border, for large values of "at" – that is, within 100 miles of the border
100 miles might not sound like much, but according to the American Civil Liberties Union (ACLU), as of 2006, more than two-thirds of the U.S. population lived within 100 miles of the border. Altogether, it meant that anyone in that area with a laptop could have that laptop seized without a warrant, at any time, taken to a lab anywhere in the U.S., have its data copied, and searched for as long as Customs deemed necessary. And despite their objections, the policy has largely been upheld.
But earlier this month, a judge ruled that – following the lead of the Supreme Court ruling on the Riley case, which stated that law enforcement officials needed a warrant to search someone's cell phone – customs officials needed to have probable cause before it could search someone's laptop.
Let alone take it 150 miles, make an exact copy of its hard disk, and go on a fishing expedition through it at their leisure.
Why? Because the potential amount of personal data in a laptop makes such a search more like a strip search than searching a handbag, writes Judge Amy Berman Jackson of the U.S. District Court of the District of Columbia. Her ruling allows defendant Jae Shik Kim to suppress evidence the government found after seizing his laptop at Los Angeles International Airport.
"Border patrol agents with the Department of Homeland Security suspected Kim of illegally selling aircraft parts to Iran and seized his computer before allowing him to board a flight home to Korea in December 2012," writes Lauren Williams in ThinkProgress. "The government cloned Kim's hard drive, shipped it off to a forensic lab in San Francisco, and searched it for keywords, uncovering a series of 'incriminating emails' that formed the basis for the government's case against Kim."
That constituted unreasonable search and seizure, Jackson writes. "Given the vast storage capacity of even the most basic laptops, and the capacity of computers to retain metadata and even deleted material, one cannot treat an electronic storage device like a handbag simply because you can put things in it and then carry it onto a plane," she writes. Quoting another such case, she writes, "A forensic search is far more invasive than any other property search that I have come across and, although it lacks the discomfort or embarrassment that accompanies a body-cavity search, it has the potential to be even more revealing."
Hence the purse-or-butt question.
Needless to say, Kim's attorneys hailed the ruling. "The government claimed that because Mr. Kim's laptop was seized at the border, it was free to search the computer without having any suspicion that he was presently engaged in criminal activity, the same way the government is free to search a piece of luggage or a cargo container," writes Kim's attorneys. "Yet anyone who owns a laptop, smartphone, tablet, or any other personal mobile device, knows that the breadth and depth of private information stored within these gadgets are intimately tied to our identities and should be entitled to a heightened level of privacy."
Similarly, civil libertarians are elated at the ruling, though for the time being it applies only to Jackson's court, until an appeals court either affirms it or overturns it. "Our laptops and cellphones carry such a sensitive array of details of our lives, they cry out for more robust regulation under the Fourth Amendment," Nate Wessler, a First Amendment and privacy attorney for the American Civil Liberties Union in New York, told ThinkProgress.
However, some legal beagles are concerned that the ruling won't stand, because it doesn't provide enough of a standard guide for when laptops can and can't be searched, which the Supreme Court called for in Riley. "Judge Jackson's totality-of-the-circumstances test seems like the kind of 'ad hoc, case-by-case' approach that the Supreme Court warned against in Riley," writes Orin Kerr in the Volokh Conspiracy. In addition, it depends on whether the "reasonable suspicion" standard should be applied to the person or to the laptop, he writes.
Some of Jackson's arguments about warrants could actually dissuade law enforcement from getting warrants in the first place, Kerr warns. He notes, though, that there simply isn't any case law regarding when warrants are required.
"Once the computer is seized at the border and an image is made, what are the temporal limits on searching the image?" Kerr writes. "Do the agents have to do a warrantless search quickly, but then get a warrant after a certain period of time passes? Or can they keep searching for as long as they want? If there's a time limit, what framework governs what that time limit is? Right now, we have no idea."