Apr 22 2019 9:00AM GMT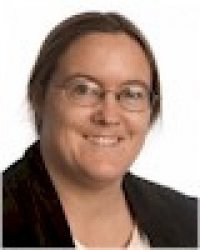 Profile: Sharon Fisher
Tags:
As you may recall, police departments and other organizations have been loading up on automated license plate readers that help them track automobile locations, and even selling the data. Now, at least one judge, in Fairfax County, Virginia, has told them they can't do that.
"The ruling by Fairfax Circuit Court Judge Robert J. Smith is a victory for privacy rights advocates who argued that the police could track a person's movements by compiling the times and exact locations of a car anytime its plate was captured by a license plate reader," writes Tom Jackman in the Washington Post. "Police say they can, and have, used license plate location data to find dangerous criminals and missing persons. Privacy advocates don't oppose the use of the technology during an active investigation, but they say that maintaining a database of license plate locations for months or years provides too much opportunity for abuse by the police."
This has actually been an ongoing legal case. Originally, Smith had thrown the case out of court, saying that the data didn't meet the statutory definition of "personal information" under Virginia's "Data Act." However, that ruling was overturned last year by the Virginia Supreme Court, which then sent the case back to him because it wasn't sure whether the database met the statutory definition of "information system" under that same data act. Smith's ruling is that it does.
Consequently, though the ruling technically applies only to Fairfax County, it's likely that other Virginia counties also using license plate readers could also be stopped. The Fairfax County police chief has said he will appeal the ruling, and state legislators – who tried to pass a law limiting the collection of such data, which was vetoed by the governor – said bring it on. "Va. Sen. Chap Petersen (D-Fairfax), one of the founders of the privacy caucus and a sponsor of the failed legislation, told Jackman he was "very glad to see this ruling. I hope that Fairfax County appeals it to the Supreme Court so it can become a statewide ruling."
Fairfax County Police, which had been storing data for up to a year, will be required daily to purge its database of license-plate reader data that isn't linked to a criminal investigation and stop using license plate readers to passively collect data on people who aren't suspected of criminal activity, writes the Electronic Frontier Foundation, which with the Brennan Center for Justice wrote an amicus brief to support the case, which was brought by the American Civil Liberties Union of Virginia.
"Often mounted on police vehicles or attached to fixed structures like street lights and bridges, ALPR systems comprise high-speed cameras connected to computers that photograph every license plate that passes," the EFF writes. "The systems then log, associate, and store the time, date, and location a particular car was encountered. This allows police to identify and record the locations of vehicles in real-time and correlate where those vehicles have been in the past. Using this information, police are able to establish driving patterns for individual cars. Some ALPR systems are capable of scanning up to 1,600 plates per minute, capturing the plate numbers of millions of innocent, law-abiding drivers who aren't under any kind of investigation and just living their daily lives."
In fact, the Fairfax County system could scan up to 3,600 plates per minute, according to the Fairfax County Times.
The result was a gigantic database of people's locations, including information that could be used for political purposes. "The state of Virginia knows the plate number of every vehicle that crossed a Potomac River bridge from Virginia into the District of Columbia on the day of the first Obama inauguration," writes Clifford Atiyeh in Car and Driver, which isn't where one often expects to find privacy information. "It also has the plate of every vehicle that showed up at the site of a Sarah Palin rally in a D.C. suburb. In fact, as of 2013, it had eight million license plates scanned and saved in a database. At our last count, there were three billion license-plate data points across the country, in states with little or no data privacy protections for drivers who've done no crime but drive."
Similarly, the ACLU has disclosed that the federal Immigration and Customs Enforcement agency was tapping into a national database of police and private license plate readers, Jackman adds.
While 16 states have some sort of regulation on license plate reader data, the remaining 34 do not, Atiyeh writes.
Fox 5 DC pointed out a variety of cases where license plate readers had helped catch criminals, but that's not exactly the point. There's any number of techniques that can be used to help catch criminals, if you don't care about protecting people's privacy.