Feb 25 2016 3:03PM GMT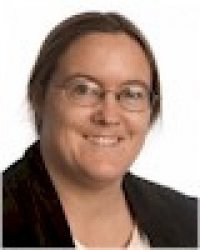 Profile: Sharon Fisher
Tags:
Users of some of Verizon's cloud services were left with two months to move their virtual servers to another, more expensive, cloud platform after the company told them it was shutting the services down.
Verizon Public Cloud and Reserved Public Cloud services will be shut down on April 12. The company told Bloomberg it intends to sell those businesses, which it bought through an acquisition of Terremark for $1.3 billion in 2011, and a later acquisition of Cloudswitch. Reuters had reported in November that the company had retained the services of Citigroup to help it sell the assets.
However, Verizon says it will keep its on-site Verizon Private Cloud (VPC) and Verizon Cloud Storage services active, writes Leo Sun for The Motley Fool.
Sun blamed two factors for Verizon's decision. First, the company was having trouble competing on size with larger public cloud vendors such as Amazon and Microsoft. Second, it was having trouble competing on price with those vendors, as well as Google, which have been dropping costs for a couple of years now. "That move flushed many second-tier players out of the market," he writes.
"It has become almost impossible to compete with AWS, Azure, and to a lesser extent with Google Cloud Platform in the market for renting virtual compute power over the internet and charging by the hour," concurs Yevgeniy Sverdlik in Data Center Knowledge. "In competing with each other, these giants have made the cost of using cloud [virtual machines] so low and built out global infrastructure so big, no one can really manage to keep up."
Because Verizon said it remains committed to supporting enterprise and government customers, Sun speculates that the company intends to provide more-lucrative private cloud services that don't require it to support its own infrastructure.
Verizon government customers use a different cloud service platform, according to Frank Konkel in Nextgov. Verizon Enterprise Cloud Federal Edition is a public, private and hybrid cloud platform that has met the Federal Risk and Authorization Management Program's standards, which are the government's standardized cloud security requirements, he writes.
This isn't the first time that a cloud provider has shut down with little notice, leaving its customers scrambling to find other options – as well as the logistical challenge of getting the data from one cloud provider to another. Cloud-based disaster recovery provider Nirvanix gave its users just two weeks when it shut down. Vendors such as HP have also announced that they are shutting down public cloud services.
In this particular case, Verizon is at least giving its users options, reports Barb Darrow in Fortune. "Customers on Verizon Public Cloud Reserved Performance and Marketplace can move their work to the company's Virtual Private Cloud (VPC), which—according to Verizon, offers 'the cost effectiveness of a multi-tenant public cloud but includes added levels of configuration, control, and support capabilities …'."
On the other hand, these options are typically more costly. "These are dedicated, physically isolated cloud environments," Sverdlik writes. "They are usually a lot more expensive than public cloud services, where many customer VMs run on shared physical servers."
And in any event, moving virtual machines (VMs) takes a lot of work, Darrow quotes one user as saying. "It's 'a total pain' that can take minutes to hours per VM because of a dearth of good migration tools," she writes. Moreover, the hardware and application programming interfaces (or APIs) of the two kinds of cloud service are different, she adds.
Coincidentally, Terremark hit the news again this week, this time in connection with a post-mortem report on the botched Obamacare launch, for which it was a contractor. Five days before the launch, the company was ordered to double capacity within three days, but it proved not to be enough.