Apr 30 2013 6:25PM GMT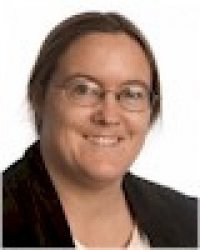 Profile: Sharon Fisher
In another case of governments behaving badly with personal data, the state of Utah has learned that a data breach a year ago is likely to be even more costly than originally estimated – and that's after the initial estimate was itself increased by almost 30 times.
"In late March 2012, hackers broke into a Medicaid server that a technician had placed online without changing the factory password and downloaded the personal information of 780,000 Utahns," writes the Salt Lake City Tribune. (To put that in perspective, that's one out of every six Utahns.)  "Some were on Medicaid, but also affected were the privately insured, uninsured and retirees on Medicare whose providers had sent their data to Medicaid in the hopes of billing the low-income program." Of those, 280,000 people had their Social Security numbers exposed, which puts them at particular risk.
Initially, it was thought that only 24,000 people had had their information put at risk.  Stephen Fletcher, executive director of the state's Department of Technical Services lost his job over the incident.
"Utah's Medicaid Management Information System, which receives eligibility inquiries and billing information from providers, was not protected by a firewall as it was upgrading on March 10, when hackers in Eastern Europe first gained access to the state server," wrote the Deseret News last May. "That server was also installed by an independent contractor more than a year ago, which is not typical protocol for the department, [new DTS director Mark] VanOrden said. A process to ensure that new servers are monitored and a risk assessment performed prior to use was not followed, and factory-issued default passwords were still in effect on the server, which is also not 'routine.' The final 'mistake,' he said, is that information stayed on the server for too long and while it was there, it was not encrypted, leaving it vulnerable to hackers who began downloading the sensitive information March 30."
A year later, the state is now saying that the damage is estimated to be $9 million, with $3.4 million coming from the department. It includes $467,000 to hire an ombudsman, staff a hotline, run ads and hold community meetings to notify victims; $1.9 million to provide two years of credit monitoring for those whose Social Security numbers were compromised; $741,000 on a legal consultant and forensic security audit; and $300,000 to create an Office of Health Information and Data Security. The state also spent $1.2 million on a review of state servers and $4.4 million to increase security, according to the Associated Press.
In addition, state residents and businesses face potential fraud of up to $406 million, according to new estimates from Javelin Strategy & Research, which examined the Utah breach.  "Based on Javelin's calculations, 122,000 cases of fraud will occur as a result of this breach, with each incident resulting in $3,327.87 of loss," wrote the company – which admittedly has a vested interest in making the case look as bad as possible. "Each Utahn whose info is misused as a result of this data theft will incur $770.49 in out of pocket costs and spend 20 hours resolving these cases." The company estimates that victims of data theft now have a 1 in 4 chance – up from 1 in 9 – have having their information using fraudulently.
Unfortunately, this is not uncommon. "According to information posted by the Privacy Rights Clearinghouse, of the 203 data breaches reported so far this year in the US, 103 involved either government or healthcare information," Mary Jander of Internet Evolution wrote last year. "Of that subset, 16 cases were the result of hacking."
As in a similar case in South Carolina last fall, Utah said it didn't encrypt the data because the federal government didn't require it. After the South Carolina incident, politicians from the Republican party – normally the party of small government that is against federal mandates – called for the federal government to require encryption of PII by state governments, apparently not trusting state governments to connect the dots themselves. Like South Carolina, Utah is also a Republican state, but thus far its politicians have limited themselves to a state bill that requires more notifications – but also not requiring encryption.