Mar 27 2015 3:27AM GMT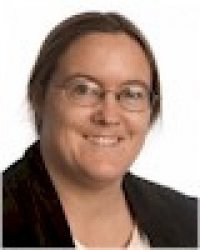 Profile: Sharon Fisher
In the 1940s, during World War II, Japan attacked North America using paper balloons filled with hydrogen and carrying a payload of incendiary and anti-personnel bombs. The balloons were supposed to float across the Pacific Ocean using air currents and then set fire to the forests of the Northwest, as well as injure people upon landing. As it happens, the only casualties were a pregnant woman and five children in Oregon who found one of the things in 1945, but remnants of the devices are still being found even today.
This being more civilized times, these days people are attacking culturally, with American television and movies.
"We're here to hack the North Korean government's monopoly of information above the 38th parallel on the Korean peninsula," wrote Thor Halvorssen and Alexander Lloyd in the Atlantic last year. "The embargo of information into and out of the country has forced human rights groups to be creative in their methods of reaching North Korean citizens."
The particular group they were working with was called Fighters for a Free North Korea, led by Park Sang-hak, a defector and son of a former North Korean spy. The group sent a series of balloons – 20-foot long "transparent, cylindrical tubes covered in colorful Korean script," each of which carried three large bundles wrapped in plastic containing "DVDs, USBs, transistor radios, and tens of thousands of leaflets printed with information about the world outside North Korea," the Atlantic writes.
And what is stored on those USBs that is such a threat to the North Korean government? Not malware, but simple popular culture from outside the country. "Shows such as Desperate Housewives and The Mentalist, and films like Bad Boys, all of which defectors tell us are very popular in the North, provide a wildly different alternative to their daily lives," explains the Atlantic. (Friends is reportedly also popular.)
The up to 1,500 USB drives also contained copies of a Korean language version of Wikipedia, reported Business Insider. "USB keys are one of the most powerful tools, because they're small, can be hidden and shared easily, and carry massive amounts of data," Halvorssen said. USBs are also easier to hide than DVDs or other storage methods, and can even be swallowed, note other dissidents.
Park's group is not the only one. The PBS news program Frontline interviewed a different group that is working to overthrow North Korea using thumb drives.  "The men prefer watching action films. Men love their action films. I sent them Skyfall recently," defector Jeong Kwang-Il said on the show. "The women enjoy watching soap operas and dramas. They like that kind of film. Now they're sharing thumb drives a lot. Even officials have one or two. North Korea is trying to hunt them down because the thing that changes people's mindsets is popular culture. It probably has the most important role in bringing about democracy in North Korea."
So seriously does the country take this that some North Koreans have reportedly been executed for watching foreign television, Frontline reported.
This week, Park had planned another balloon drop with 10,000 copies of the movie The Interview, which as you may recall created an international incident in December when Sony at first dropped plans to release the movie after North Korean threats. However, the organization announced on Monday that it was delaying or scrapping the plan, and in fact was suspending the entire balloon program out of concerns about retaliation from North Korea.
While we talk a lot about the potential hazards of USB drives, they have a power as well.