Dec 12 2012 9:13PM GMT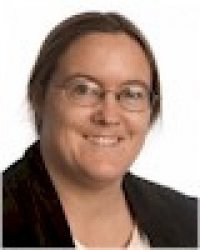 Profile: Sharon Fisher
Somewhere along a long, nondescript brick wall, there's a little spot that's different from the rest. Poking out from the rough surface of the wall is the half-inch extension of a USB flash drive. You connect it to your computer, upload or download files, and you're on your way, with no one the wiser.
We learned about "dead drops" (at least, those who didn't know about them already) a few weeks ago with General Petraeus got caught exchanging messages with his mistress by leaving messages in draft form in a shared Gmail account. But there's another kind that offers a lot more possibilities — and risks.
It all started in October, 2010, when Berlin-based media artist Aram Bartholl came up with the idea as an art project: Install a USB flash drive in a wall, and people could freely upload and download art from it. He started out with five USB dead drops in New York, and posted a website with instructions, including an instructional video.
"Dead Drops is an anonymous, offline, peer to peer file-sharing network in public space," reads the Dead Drop Manifesto. "Anyone can access a Dead Drop and everyone may install a Dead Drop in their neighborhood/city. A Dead Drop must be public accessible. A Dead Drop inside closed buildings or private places with limited or temporary access is not a Dead Drop. A real Dead Drop mounts as  read and writeable mass storage drive without any custom software. Dead Drops don't need to be synced or connected to each other. Each Dead Drop is singular in its existence. A very beautiful Dead Drop shows only the metal sheath enclosed type-A USB plug and is cemented into walls.You would hardly notice it. Dead Drops don't need any cables or wireless technology. Your knees on the ground or a dirty jacket on the wall is what it takes share files offline. A Dead Drop is a naked piece of passively powered Universal Serial Bus technology embedded into the city, the only true public space. In an era of growing clouds and fancy new devices without access to local files we need to rethink the freedom and distribution of data."
The idea exploded, and soon there were USB flash drives poking out of walls (and dogs) all over the world. Srsly, there's more than 1100 of the things out there, according to the most recent map, ranging from New York to Toronto (where it contains porn and recipes) to New Zealand. (And those are just the public ones.) There's also apps to tell you where Dead Drops are, as well as a Flickr set and a Twitter feed. (In addition, there's wireless ones and DVD ones being set up as well.)
Certainly the serendipity of these little data glory holes is high. It's basically superduper high-tech geocaching. Just think of the data, good and bad, that could be exchanged: Pictures, movies, building plans for terrorists, porn, Anonymous plans, Wikileaks data… They're even being used to generate fiction. Honestly, I'm surprised it hasn't shown up in a Will Smith movie yet.
Needless to say, the whole process, like any USB stick, is fraught. What keeps people from downloading something like a virus (which was raised as a concern almost immediately) or child porn onto their laptops? (I cringe every time I see a picture of someone with their laptop plugged into one of these things, and hope that at least it's a junk  laptop devoted to the purpose.)
For that matter, what keeps someone from uploading a virus, and from there spreading it around the world? Recall that the Stuxnut virus was spread through USB flash drives enticingly scattered around. Set up something like this at Burning Man with a virus and you could shut down all of Silicon Valley by mid-September.
On the other hand, in a day and age where governments are shutting down the entire Internet in their countries, the notion of a way for rebels to exchange information in this clandestine way sounds pretty darn cool. What a great way for Mr. Phelps to get information — though of course you'd have to make sure that the government hadn't set up its own USB dead drop to try to catch you. Or for people trapped in a country to get information outside the country — post a code message to Twitter and wait for someone with a tablet and a USB port to come along.
Or maybe I've just seen Red Dawn too many times.