Mar 31 2012 3:22PM GMT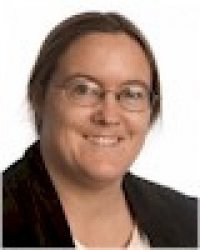 Profile: Sharon Fisher
It hasn't gotten a lot of play in the news media, but a recent U.S. District Court decision may at least weaken a policy that theoretically gives the Department of Homeland Security the right to search laptop storage of more than two-thirds of Americans.
In case you've forgotten, in August 2009, the U.S. government implemented a new policy for the Department of Homeland Security giving the department the right to search laptops in border areas. The problem was, according to Udi Ofer, Advocacy Director for the New York Civil Liberties Union, in a letter he wrote to the New York Times in August, 2010, Border Patrol agents have the right to conduct such seizures within 100 miles of the U.S. border, which covers much more of the United States than it sounds. In fact, two-thirds of the population of the U.S. lives in one of those areas, he wrote — and people in those areas could be subject to losing their laptops. (Indeed, the Ninth Circuit Court ruled that such laptops could be transported more than 100 miles away to do a more thorough search.)
In a particular case filed last May, the U.S. government was charged with targeting David House, a Massachusetts programmer, due to his association with Bradley Manning, the soldier accused to leaking material to WikiLeaks, for one of these searches. The American Civil Liberties Union and ACLU of Massachusetts had filed suit against the government for this, which the government moved to dismiss.
The 27-page court decision this week denied the government's motion, meaning that the lawsuit against the government can continue to take place. Moreover, although the judge supported the government's right to search laptops at the border, he did put some sideboards on that right, such as:
Not allowing laptops and other equipment to be seized for an indefinite period of time (House's were seized for seven weeks)
Not allowing people to be targeted for First Amendment-protected political speech (it has been suggested that House was targeted due to his association with Manning)
This doesn't eliminate the searches — which also have criminal defense attorneys concerned, due to loss of attorney-client privilege, not to mention students with majors in Islamic Studies — but this and some other lawsuits challenging the policy give hope that it may be modified in the future.