May 19 2014 6:06PM GMT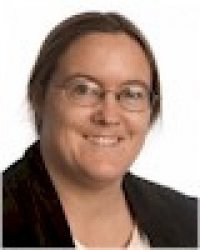 Profile: Sharon Fisher
Tags:
You'd think the bad guys — let alone the good guys, and it's not always easy in Captain America: The Winter Soldier to know which is which — would have figured it out by now: Lock down the damn USB slots already.
But alas.
You'd especially think they'd have figured this out given that the same plot point was used in Iron Man 2. Admittedly, Captain America might not have had a chance to watch Independence Day yet — it wasn't scribbled down in his little notebook of Things to Catch Up On, though Star Wars was — but Iron Man 2 is in the same universe. Didn't Tony Stark ever mention, "By the way…" to Nick Fury when setting up his supersecret organization? "You know, you've got this security hole here big enough to drive a tank through. Might want to look into that."
The conveniently-located-thumb-drive plot was even used around the same time in the penultimate episode of this season's Agents of SHIELD television program. But it seems like that program in general doesn't have a real good grasp of storage technology, confusing, as it does, the difference between hacking and decrypting.
Anyway, in case you haven't seen the movie (and yes, there's spoilers here), here's what happens. Captain America and Black Widow are rescuing a S.H.I.E.L.D ship, and in the process Black Widow casually plugs a USB drive into the ship to download all its files. Needless to say, Captain America is kind of perturbed by this — not by the security flaw, but by the fact that nobody had told him she was going to do this, and she was on his team.
The thumb drive then plays a prominent role throughout the movie, being hidden and getting lost in various odd places, and then gets used, in all places, in both an Apple store and to boot up a mainframe. Because all mainframes came with drivers for a USB drive, and of course file structures between Apple computers and mainframes are compatible. And as with Agents of SHIELD, there was a lot of handwaving around the notion of whether the flash drive was encrypted and how to get it decrypted.
I wasn't the only one who had trouble with this part. "And this magical thumb drive that sets all this would-be intrigue into motion is a helluva head scratcher," writes Sean Erickson in Trash Art Movies. "There's just no getting around that fact when it comes down to this thumb drive that Nick Fury and his supercomputers can't figure out but Black Widow and a display MacBook at the Apple Store can, you're making the bad guys far dumber than they should be."
"Why was Fury locked out of decrypting the thumb drive on his own authority?" concurs Jed Hartman. "Why was the data (that ended up on the thumb drive) on that SHIELD ship in the first place?" "Most everything about that thumb drive baffled me," agreed one commenter. "I don't know how that was supposed to help them read the data (even if you assume that a 1970s computer was equipped with a USB port)."
Needless to say, plugging in the thumb drive also gave the bad guys location and time information for targeting the heroes with one humungous cruise missile, which should also serve as a lesson about why plugging thumb drives into strange USB slots might be a Bad Idea.
(Incidentally, if you're looking for a thumb drive to keep handy just in case you need to steal files from a supersecret quasigovernmental agency, you can actually get one that looks like Captain America. $9 on Amazon. No word on whether it's explosion-proof like the one in the movie.)
Now, we know that movies aren't necessarily the best place to pick up good habits — did you see the unsafe way those guys drive? Oddly, few other reviewers seemed to have the same issues I did with the flash drive aspect. But one does hope to achieve willing suspension of disbelief, even if we're talking about a world with secret military bases and a massive government surveillance project.
Hmm. Maybe it's not so unrealistic after all.