Nov 19 2015 5:27PM GMT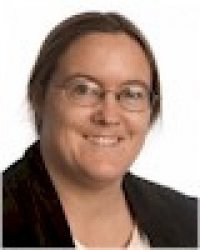 Profile: Sharon Fisher
Tags:
The British government is pushing for a law that would require Internet service providers to keep for a year a list of all the websites that their users visit – an action that has already been ruled a violation of privacy by the European Court of Justice. And this new law was in response to the last set of Paris terrorist attacks, let alone the most recent ones.
The Investigatory Powers Bill would order communications companies, such as broadband firms, to hold basic details of the services that someone has accessed online, explains the BBC. "This duty would include forcing firms to hold a schedule of which websites someone visits and the apps they connect to through computers, smartphones, tablets and other devices," the BBC writes. "Police and other agencies would be then able to access these records in pursuit of criminals — but also seek to retrieve data in a wider range of inquiries, such as missing people."
While the government already has some of these powers, it doesn't have historical information about the websites people visit, reports the BBC.
"This isn't a license for the police to simply prowl over everything you have been doing, but I quite accept that a lot of data is being kept by these service providers and under the government's proposals it would be kept for a very long time," David Anderson, described as the "government's terror watchdog," told the BBC.
Predictably, some members of the UK government are using the most recent Paris attacks to justify accelerating adoption of the Investigatory Powers Bill. "Lord Carlile says Theresa May's Snooper's Charter should be rushed through Parliament within the next month, to prevent terrorist attacks in the UK," writes Mikey Smith for the Mirror. "Speaking in the wake of the Paris terror attacks, the Lib Dem peer warned: 'It could have been London.'"
What might end up stopping the whole plan is less a matter of privacy or personal liberty and more a matter of money. Though the cost of performing universal surveillance has gotten a lot more affordable lately, thanks to cheaper storage, tracking all these websites still adds up, reports the BBC. The British government had allocated 175 million pounds – about $267 million – but that might not be enough, the BBC writes.
Part of the cost, of course, is protecting all that data. It could end up being a treasure trove for hackers, after all, because it could provide all sorts of juicy blackmail material such as which porn sites people visit. "Making sure there's no way the hackers can get in is a challenge for any company, and that is hard work," Adrian Kennard, director of Andrews & Arnold, a Bracknell-based internet provider, told the BBC. "This is sensitive personal information, even if you are just holding the websites people went to and not the specific pages. That makes it a very valuable target for criminals to go after — they may even try to infiltrate employees into companies to try to access it."
Ironically, this is all happening despite findings that such broad-based surveillance actually doesn't do much to help prevent terrorist attacks. "Court documents lodged in the US and UK, as well as interviews with involved parties, suggest that data-mining through Prism and other NSA programmes played a relatively minor role in the interception of the two plots" that governments claimed were prevented, writes Ed Pilkington and Nicholas Watt for the Guardian. "Conventional surveillance techniques, in both cases including old-fashioned tip-offs from intelligence services in Britain, appear to have initiated the investigations."
That said, other law enforcement organizations such as the FBI are also using the Paris attacks to justify their long-held position that governments should mandate a "back door" into encryption, even though there's no evidence the attackers used encryption — and, in fact, quite a lot of evidence that they didn't.