Mar 30 2015 5:48PM GMT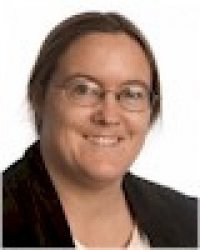 Profile: Sharon Fisher
Tags:
Chances are, you'll be celebrating World Backup Day Eve tonight by assembling a NAS drive for your kids, who are snug in their beds after having left out chocolate-chip cookies and milk. Tomorrow morning they'll come pounding down the stairs before dawn, to see what sort of backup hardware and software they find in their stockings.
You mean, you don't Believe?
Whether or not you Believe, the day before April Fool's Day is as good a day as any to remind yourself to make sure that your data is backed up and, more to the point, that you can retrieve it again afterwards. Like changing the batteries in your smoke detector when the time changes, it provides a useful mnemonic for one of those boring but important things to do.
A similar mnemonic this year is 3-2-1: Keep three copies, in two formats, with one copy off-site. "Step 1: This can be as simple as backing up to an external hard drive," notes backup vendor Acronis. "Step 2: Use a different format such as cloud backup software, which can automatically backup all data to the cloud. It's automated, so you don't even have to do anything. Step 3: Store a backup copy in a secure, offsite location. This is where using the cloud is beneficial because it can join steps two and three together."
Acronis also conducted a survey that found that
More than 75 percent of consumers store their data digitally
Consumers would be nearly three times more upset if they lost their photos than if they lost their phone, computer or tablet
More than 50 percent of consumers store their data only on their computer – or not at all
Of those using a data backup system, only one third are protecting their entire computer system, while the rest are simply protecting some files.
More than 50 percent believe their personal data are more valuable than their actual devices
Almost half of the respondents value their data at over $1,000
Only 5 percent of consumers surveyed are willing to actually spend that amount to recover their data once it is lost
94 percent of respondents said they are willing to spend up to $100 to preventively backup their data.
For its part, backup vendor Verbatim notes in its survey that 25 percent of respondents said they didn't back up their data because they were lazy. 18 percent said they didn't know how, 12 percent said it took too long, 9 percent said it was too expensive, 6 percent said the research took too long, and 5 percent simply felt that nothing would happen to them.
Mwa-ha-ha.
First held in 2011, World Backup Day was actually spawned by a reddit discussion and is primarily intended for consumers who might otherwise lose pictures, music, and so on. (Presumably the people would also set up an automated backup from then on; backing up your data once a year isn't going to help much.)
The World Backup Day website also offers a variety of statistics on backups, though some of them date back to as far as 2001. People are also asked to pledge to back up their data and encourage their friends to do so; thus far, 2816 people have pledged, which is an improvement over last year's 1800, especially since it's not even The Day yet.
These days, World Backup Day is mostly an occasion for backup vendors – primarily services, rather than hardware and software – to promote their services and to offer sales. So if you've been looking into one of these services, now might be the time to do it.
Here's some of them:
Carbonite has bonuses for its resellers, as well as a contest for users.
CloudBerry Lab is selling its Cloudberry Box service for half price through April 2.
Datto is offering 10% off a new, one year contract for 25+ users for its Backupify service if purchased beforeWorld Backup Day comes to a close on March 31, 2015.
RossBackup is giving away basketball tickets to new customers.
You can also order T-shirts, fridge magnets, or posters.
Meanwhile, tonight you can listen for the sound of little hard drives on the roof.