Jan 23 2017 12:27PM GMT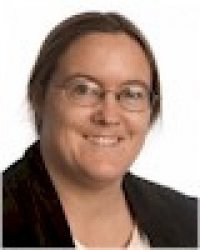 Profile: Sharon Fisher
Tags:
If you're a politics fan and have some time on your hands, there's some new rabbit holes to go down that give you a great opportunity to compare two Presidents.
First, the Internet Archive has set up an archive of more than 500 hours of Trump footage dating back almost ten years. Think that what he's saying doesn't mesh with what he's said before? Afraid he's going to pull a 1984 and say we've always been at war with Eastasia? Well, the Internet Archive has saved it all.
"The Trump Archive launches today with 700+ televised speeches, interviews, debates, and other news broadcasts related to President-elect Donald Trump, created using the Internet Archive's TV News Archive," writes Nancy Watzman in the Internet Archive blog. "A work in progress, the growing collection now includes more than 520 hours of Trump video. The earliest excerpt dates from December 2009, and the collection continues through the present. It includes more than 500 video statements fact checked by FactCheck.org, PolitiFact, and The Washington Post's Fact Checker covering such controversial topics as immigration, Trump's tax returns, Hillary Clinton's emails, and health care."
What's more, it's all freely available. "Reporters, researchers, Wikipedians, and the general public are invited to quote, compare and contrast televised statements made by Trump," Watzman writes, offering suggestions such as using clips in articles and videos and creating supercuts on topics like Trump's perspectives of the US press. Moreover, she asked technical people to "help us enhance search and discovery by collaborating in experiments to apply artificial intelligence-driven facial recognition, voice identification, and other video content analysis approaches."
Doesn't that sound fun.
This is just a start, Watzman notes. "We'll explore the idea of creating curated collections for Trump's nominees to head federal agencies; members of Congress of both parties (for example, perhaps the Senate and House majority and minority leadership); Supreme Court nominees, and so on."
The whole effort is similar to Politwoops, an effort that started in 2012 to keep track of politicians' deleted Tweets – including those of President-Elect Trump.
At the same time, much of the content created under President Barack Obama's administration has also been archived. "The Obama White House website – which includes press articles, blog posts, videos, and photos – will be available at ObamaWhiteHouse.gov, a site maintained by the National Archives and Records Administration (NARA), beginning on January 20, 2017," according to a post on the aforementioned site. "If you are looking for a post or page on the Obama administration's WhiteHouse.gov from 2009 through 2017, you can find it by changing the URL to ObamaWhiteHouse.gov."
Given that President Trump's administration is already removing content from the White House web pages, this is likely to be useful going forward.
That link also lists all the social media archives from the Obama administration, as well as new social media links for many former White House officials. "From tweets to snaps, all of the material we've published online will be preserved with NARA just as previous administrations have done with records ranging from handwritten notes to faxes to emails," wrote Kori Schulman, Special Assistant to the President and Deputy Chief Digital Officer, in October, explaining how the digital transition would work. "Second, wherever possible, we are working to ensure these materials continue to be accessible on the platforms where they were created, allowing for real time access to the content we've developed.
While this is a laudable goal, they kind of had to, writes Lisa Vaas in Naked Security. "The White House didn't have much choice, given that accessibility of federal government communications is required by the Freedom of Information Act (FOIA)," she writes. "All those tweets and Facebook posts need to be retained and available to the public on request, in a 'future-proof' format." In other words, the material will continue to be available even if one of the platforms goes belly-up, she writes (as, for example, Vine already has).
In addition, there is also a searchable archive of social media posts spanning eight platforms, writes Alex Byer in Politico. While timing was certainly a factor, notes Ian Bogost at The Atlantic, Obama certainly embraced social media.
As well as giving heartsick Democrats something to cry over during the dark days moving forward, the archive will also be studied by researchers, such as the University of Texas School of Information.
Like it or not, social media and the Internet will be an indelible part of the Presidency going forward, just as radio and television were.