Apr 17 2017 11:35AM GMT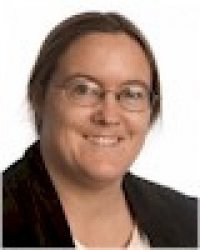 Profile: Sharon Fisher
Tags:
As you may recall, the number of hard drive makers has been steadily shrinking as the product becomes more of a commodity and the industry consolidates.
Now, it looks like, one way or another, Toshiba will be next on the block.
This is not, in itself, an astonishing development. As long ago as 2015, the Motley Fool was predicting that Toshiba would be acquired. "When Western Digital's leadership gets comfortable with this new partnership, I wouldn't be surprised to see it develop into yet another hard-drive buyout," The Fool's Anders Bylund wrote in October, 2015. "If Western Digital doesn't own Toshiba's hard drive operations by 2018, I'll be shocked."
And in 2011, when Seagate bought Samsung, there was some discussion that Toshiba (which started the whole acquisition merry-go-round in 2009 with its acquisition of Fujitsu) might either buy Samsung itself or be bought by Seagate.
What's surprising is that Toshiba's move doesn't have much to do with its storage industry per se, but with its nuclear construction business, which is threatening to bring the rest of the company down with it. "Toshiba warned this week that there is 'substantial doubt' about its ability to stay in business, saying its loss for the year ended in March could hit 1 trillion yen ($9 billion)," writes Sherisse Pham in CNN Money. "Toshiba is pulling out of the nuclear construction sector, the root cause of its current financial debacle. Its troubled U.S. subsidiary Westinghouse Electric filed for bankruptcy last month, and will eventually be removed from the Japanese company's books, leaving a thick trail of red ink." Altogether, the company has lost $4.8 billion over the first nine months of its fiscal year and could lose $9.2 billion for the full year, with the result that the stock dropped 8 percent last Friday, according to Jon Swartz in USA Today – after falling 29 percent in the past three months.
That was just the beginning. "Toshiba took the unusual step of reporting third-quarter earnings without approval from its auditors. Toshiba said losses last year had left it with negative shareholders equity of 225.6 billion yen at the end of December," write Takako Taniguchi and Pavel Alpeyev in Bloomberg. "This further jeopardized Toshiba's listing on the Tokyo Stock Exchange. The TSE kept Toshiba on its list of securities on alert in a December announcement, after originally being included for overstating profits from 2008 through 2014. Toshiba last month submitted a report detailing plans to improve internal controls. If deemed insufficient, the company will face delisting."
In response to all this, Toshiba is considering selling its memory chips business, hoping to bring in at least 2 trillion yen ($18 billion), Pham writes. Potential bidders include Apple, which would give the company more control over its supply chain, as well as keeping the Japanese company from being owned by the Chinese, writes Janko Roettgers in Variety. Apple would partner with its supplier Foxconn, a Chinese company, technically known as Hon Hai Precision Industry.
However, this raises another problem: Western Digital, which partners with Toshiba, has reportedly warned that a sale may violate a contract it has with Toshiba, write Alex Sherman, Ian King, and  Pavel Alpeyev in Bloomberg, and that Toshiba should be talking with Western Digital first. This would be ironic, because at one point Toshiba had the ability to stop Western Digital's 2015 merger with SanDisk, because SanDisk had a partnership with Toshiba. In fact, it was that acquisition and its debt that may limit Western Digital's ability to put forth a winning bid. At this point Toshiba has put a hold on the whole discussion, they report, though Toshiba itself denies this.
The problem that storage vendors are having with this sort of market consolidation is that the Federal Trade Commission has started to get involved. When Western Digital bought Hitachi GST in March, 2012, it had to sell to Toshiba assets that Hitachi GST used to make and sell desktop hard-disk drives. In addition, the European Commission required Western Digital to sell one of Hitachi's 3.5-inch manufacturing plants and associated intellectual property for making these drives. In return, Western Digital received a Toshiba plant that had been damaged in the Thai floods.
As of Friday, Reuters reports that Toshiba has four bidders: U.S. chipmaker Broadcom, which has partnered with private equity firm Silver Lake Partners; South Korea's SK Hynix; Foxconn, and Western Digital. "Broadcom has put in the highest first-round offer of 2.5 trillion yen ($23 billion), while Foxconn offered 2 trillion yen," Reuters writes. Toshiba expects to pick a final winner by its shareholders' meeting in June. It's also expected that the company will receive some level of government bailout.
The sale discussion so far primarily covers Toshiba's memory chips, not its disk drive business itself (sales of which Toshiba bragged about as recently as last month).  But it isn't clear where, after the dust settles, the disk drives are actually going to end up. There had been some discussion in January 2016 that it was shopping around its disk drive business but nothing came of it, though some people are speculating again.
"Selling the HDD unit along with the flash unit could be one outcome, in that case Western Digital would be the obvious favored suitor, since Toshiba and Western Digital co-own NAND flash fabrication facilities and Western Digital has an established HDD business," writes Tom Coughlin for Forbes. "Would the Japanese government consider co-ownership of the memory plant with Western Digital, which already owns part of the Toshiba/WD joint memory fabs in Japan, in order to keep flash production in Japan and out of the hands of the Chinese? Would WD get Toshiba's HDD business as part of such a deal?" Toshiba could also sell the business to Seagate, he adds.
Hard drives could be most of what Toshiba has left.