May 14 2012 6:02PM GMT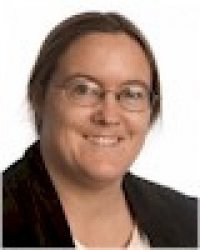 Profile: Sharon Fisher
Postscript to the "Prince of Persia" backup recovery story from a month ago — in the process of researching it, I ran into a similar story about the time the people makingToy Story 2 almost lost the entire film due to lack of a backup. Interesting, I thought, but since it was tangential to the story I was writing, I didn't include it.
Guess I should have. Slate, in writing an article about a copy of The Avengers almost being deleted, mentioned the Toy Story 2 episode in passing in the process — it was actually included as a special feature on the DVD — and suddenly it's all over the place, though the story goes back to at least 2010.
It's a teaser for a longer story on the Toy Story 2 DVD, which I watched with my son this weekend. It starts:

"When making a film like Toy Story 2, we use a bunch of UNIX and Linux machines. On those kinds of machines there's a command, RM*, that removes everything on the filesystem as fast as it can."

"Somebody had run RM* on the drive where all the Toy Story 2 files were kept, and things just started to disappear.""
In the process of trying to recover the two years' worth of work on the film, the company discovered that two months of backups were corrupt, and it had no viable backups — which might have delayed the film by as much as a year.
Fortunately, Galyn Susman, visual arts director at Pixar, had just had a baby, and in setting up a system she could work on from home, had a copy of the film.
(Slate also has a copy of the 2 1/2-minute film from the DVD, which has since been deleted from the 2010 story.)
Happy ending, but he whole story is quite a comedy of errors.
[I]f you do enter a mistaken rm *, DON'T UNPLUG THE COMPUTER, YOU IDIOT!! That will just damage the file system and won't be quick enough to save any files. Hit Control-C. It's much faster and safer, though even that will probably be too late.

But it took 20 seconds to delete all the files. That says there were a lotof files. It also says they were all in a flat structure with no subdirectories, since rm * doesn't remove subdirectories. OK, maybe the command was really rm -r *, but the makers of the video were trying to keep things simple and dramatic. If you type rm -r *, think four times [before hitting Enter]. If it's rm -rf *, make it at least six.

Then, instead of bringing a drive to Galyn's house and copying the files onto it, they wrapped her computer — the one with the only copy in the world of a year's worth of work — in blankets and drove it in a car to the studio…But at least they had an offsite backup, even if it was by chance."
NoFilmSchool.com, a website devoted to digital filmmaking, goes into great detail about how to prevent this sort of problem. While some of it is geared specifically toward digital filmmaking, much of it applies to the average enterprise as well.