Oct 29 2014 9:57PM GMT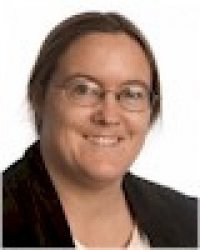 Profile: Sharon Fisher
Tags:
Periodically, people take the new capacity of storage media — not to mention the new increasing sizes of motor vehicles — and uses it to recalculate that lovely statistic, "what is the bandwidth of a station wagon full of tapes speeding down the highway?" So now we have a new one — how much data goes back and forth to major cities, especially using public transit?
We now have that data courtesy of Mozy, a cloud backup service that describes itself as the "most trusted." (Exactly how they figured out it was the "most trusted," they don't say.) According to the company, when you add up laptops, smartphones, personal hard drives, thumb drives, and so on, you end up with a pretty horrendous amount of data leaving the office every day:
 The average commuter takes 470GB of company data home with them at the end of every day — 

2,500 times the amount of data they'll move across the Internet in the same timeframe

 Every day, 1.4 exabytes of data moves through New York City alone – that's more data than will cross the entire Internet in a day

 As much as 33.5PB of data will travel over the Oakland Bay Bridge every day

 As much as 49 PB of data will travel through the Lincoln Tunnel each day

 Up to 328PB of data travels in the London Tube network every day

 Up to 69PB of data leaves Munich's Hauptbahnhof on a daily basis

 The Paris Metro carries as much as 138PB of data every day
(There's also some really cool maps showing where the data is coming from.)
There is, however, one flaw in the Mozy description, which is that it refers to this phenomenon as a "data drain." That's not really accurate. A "brain drain," for example, typically refers to people leaving an area. Their brains are therefore gone from the area. But this data isn't actually leaving the area, in the context of it being gone. Instead, the data is copied. This leads to its own issues, such as version control, security, and simply taking up much more storage space than is really required. (Good thing storage is so cheap these days, amirite?)
And certainly one could quibble with the figure. Mozy doesn't explain the methodology, but presumably it's adding up the storage in each of the devices that people carry back and forth. And who knows, really, how much of it is actually corporate data, and how much of it is cat pictures? That said, it's certainly a fun back-of-the-envelope statistic to calculate.
Anyway, it's the security issue that is particularly catching Mozy's interest. "With 41.33 percent of people having lost a device that stores data in the past 12 months, huge amounts of business data is put at risk every rush hour," the company writes. "There isn't a CIO we know who would risk sending massive volumes of data over the internet without protecting it first."
Well, we have to say, Mozy must not know very many CIOs. That aside, the company has a point: with all the evidence we have of companies and governments behaving badly with personally identifiable data, there's an awful lot of data at risk every day.
"A thief holding up a New York subway car at rush-hour capacity could walk away with over 100TB of data," the company notes. (Which actually sounds like an interesting premise for a movie. Starring Denzel Washington? Jeff Goldblum? Sandra Bullock?)
This commuting data is vulnerable in two ways, Mozy notes. First, bad guys could get access to the data. Second, the person with whom the data is riding could lose access to the data, if that data is the only copy. "It's also the most-critical data; the edits to the contract that we've just worked through in today's meeting, the presentation that we're giving tomorrow morning, the tax forms that you're halfway through filling in," the company writes. "Losing this data can have an immediate impact on a company's success."
Mozy, however, doesn't go far enough. Let's go to the root cause: Why are people taking so much data home with them? And if this is something we don't want to have happen, what is the alternative? There's already been any amount of hand-wringing over the notion of people setting up Dropbox and similar accounts to make copies of corporate data. Is carrying the data on a device more or less secure, or desirable, than saving it to a public cloud service?
Either way, device or cloud, it boils down to the same issue: People are making copies of the corporate data, by and large, because they feel they need to do that to do their jobs. So either there isn't a reliable way for them to gain access to the corporate data they need any other way, or, if there is, they don't know about it.
The point being, if people feel they have to do this to do their jobs, then you need to give them a better way. Simply issuing an edict that Thou Shalt Not is not going to work, even if you put teeth in it. Because, ultimately, they're not as afraid of you as they are of their boss.