Sep 26 2017 1:57PM GMT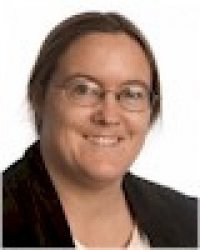 Profile: Sharon Fisher
Tags:
Okay, now it's time to get baked. Baked tapes, that is. What did you think we were talking about?
The concept of baking tapes has been known for some time – there's even a 1993 patent on it – but the subject came up again recently in the context of a series of British text-based adventure games from the 1980s, Magnetic Scrolls. Adherents were excited to find backup tapes from Magnetic Scrolls, which were thought to have been lost, and wanted to convert them to a form of magnetic media from this century so they could be revitalized.
"For over 30 years the only copy of the data lay on now obsolete TK50 tape cartridges," writes Hugh Steers, a founding member and core developer of Magnetic Scrolls who has now founded Strandgames to bring them back, in a blog post describing this process. "You might think, a bit like I did (foolishly), that high quality backups such as these, on proper DEC backup tape media, made with an 1980s DEC MicroVax, would essentially be able to remain on the tape almost indefinitely, providing the tapes themselves are kept in good condition – like in a cupboard, drawer or even perhaps an attic. You would think then, the biggest problem is somehow locating someone with a compatible system and tape drive set up and working. If you can find that system, just pop in the tapes and read away – job done! No problem. Back in time for tea and biscuits!"
(I did say they were British.)
"Immediately we hit the problem," Steers laments."The tapes would not read. Turns out that old tape suffers the, so-called, Sticky Shed syndrome."
"Sticky shed" doesn't refer to an adhesive small building in the back yard, but to a phenomenon where tape components attract water and as a consequence become both "sticky," which makes it hard for them to go through the tape heads, and "shed" the oxide in which the information is stored, meaning they lose data.
"The problem goes back to the 1970's when most tape manufacturers made an ill-advised decision to change the formulation of the 'binder' used to glue the magnetic tape particles to the plastic base material," explain Mike Rivers and Graham Newton in one of the canonical guides to tape baking. "Unknowingly, the new formulation attracted moisture, and eventually enough accumulated to make the tape go 'sticky.'" Certain kinds of tape are more susceptible to the problem than others.
"Do you remember old music cassettes?" Steers writes. "Remember those times when, all of a sudden the music goes a bit weird and muffled, followed by a disconcerting tape chewing sound. You open the tape compartment to find a massive ball of tangled tape knotted up and totally ruined! Well, imagine the same thing, but with your only data backup, Uh-oh!"
The solution to this problem is to remove the water from the tape medium. Hence, baked tapes.
"The purpose of 'baking' is to drive out all the moisture that the tape binder has accumulated, which is what caused it to go sticky in the first place," Rivers and Newton write. "This will give a few weeks to a few months of 'normal' tape functioning… enough time to transfer the affected recordings to a stable medium before the problem reappears when more moisture is absorbed."
The exact methodology for baking tapes is pretty mystical. The temperature needs to be 130 degrees Farenheit (plus or minus 5-10 degrees), which means a typical oven won't work because they can't go too low. Other devices people have used to bake tapes include:
Convection ovens
A regular oven, but with a 100-watt light bulb as the oven light and adding a small fan
Laboratory incubators (also the device used by NPR)
It should go without saying, don't use a microwave, especially if the tapes are on a metal spool. If the tape is on a plastic spool, it should probably be rewound on a spool of a different material before baking. Experts also say not to use a gas oven. "Gas produces water vapor when it burns, and that is what you are trying to drive out of the tape," Rivers and Newton write. And while we're doing disclaimers, this apparently doesn't work on acetate tapes, but sticky shed typically doesn't happen with acetate tapes.
How long to bake the tapes also varies, ranging from 2 to 8 hours. Needless to say, all of this is dependent on the specific tapes in question: How much water they have, how much they've already deteriorated, how much moisture is in the air, and so on. Hence the mysticism.
(There is also a huge amount of arcane detail on how best to treat the tapes before, during, and after baking.)
The final question remains: How long is a baked tape good for? And that also varies. Some say it's only good for one read after that, so be sure to read it immediately into a new device. Others say the tape could be good for some time. Certainly, immediately transferring it to another medium seems like the wisest course of action.
Finally, I haven't done this myself (though I know people who have), and I can't make any promises or commitments about how well this could work or what damage you could do to your tapes by doing so. No warranty expressed or implied, etc.
The happy ending in this particular case is that, between baking the tapes and finding a way to clean the heads simultaneously while reading them, the sticky shed Magnetic Scrolls tapes have now been read into a new medium and can now be rebuilt, Steers writes.