Mar 9 2016 3:53PM GMT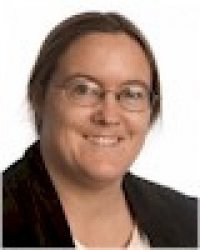 Profile: Sharon Fisher
Tags:
The rest of the world has the Sports Illustrated swimsuit issue. The storage world has the Backblaze annual hard drive status report, but which is drooled over and argued over just as passionately, ever since the company started releasing the data a couple of years ago.
To give you some idea of the scale we're talking about here, Backblaze had 56,224 spinning hard drives containing customer data as of the end of 2015, located in 1,249 storage pods. In comparison, a year ago the company had 39,690 drives running in 882 pods. That's an increase of about 65 petabytes, more or less, the company writes.
The company uses 18 different types of hard drives in its data center, ranging from 45 HGST 8TB to 29,084 Seagate 4TB. It also still has 222 Seagate 1.5TB, which is the smallest drive it still uses.
Failure rates range from .44 percent for some models of HGST 4TB to 10.16 percent for the aforementioned Seagate 1.5TB models, which are also the oldest with an average age of more than 68 months. Not terribly surprising that they're the ones most likely to fail. In fact, the company had said last year that it intended to migrate away from those Seagate drives.
Altogether, Seagate makes up 56 percent of the drives in the data center, compared with 41 percent for HGST and 3 percent for Western Digital. (Backblaze uses only a smattering of Toshiba drives.)
On the other hand, the company notes, when you look at the number of days drives have been in use, that statistic flips – HGST is 56 percent while Seagate is 41 percent. Why the distinction? "The HGST drives are older, as such they have more drive hours, but most of our recent drive purchases have been Seagate drives," writes Andy Klein, director of product marketing. "Case in point, nearly all of the 16,000+ drives purchased in 2015 have been Seagate drives. Of the Seagate drives purchased in 2015, over 85 percent were 4TB Seagate drives."
Consequently, Backblaze has largely migrated over to 4TB drives, with them comprising 75 percent of the hard drives the company uses, for a total of 42,301. 70 percent of them are Seagates, 30 percent are HGST, and Western Digital and Toshiba make up a sliver of less than 1 percent.
Of those 4TB drives, the HGST ones have less than a third of the failure rate of the other ones. So why not use just them? Because they're not around any more. "The HGST 4TB drives, while showing exceptionally low failure rates, are no longer available having been replaced with higher priced, higher performing models," Klein writes. "The readily available and highly competitive price of the Seagate 4TB drives, along with their solid performance and respectable failure rates, have made them our drive of choice."
Klein also notes that while the Seagates do have a higher failure rate than HGST, it was possible to predict impending failures through SMART statistics, unlike disk drives from other manufacturers.
Backblaze has also begun using 6TB drives, which it began testing in 2014, and now uses nearly 2400 of them, Klein writes – 1882 from Seagate and 485 from Western Digital. However, the Western Digital ones have a failure rate more than five times higher than the Seagate ones, he notes.
In fact, Backblaze would love to buy more 6TB drives, but they are more expensive to buy and operate, and not nearly as available as the 4TB ones.  "There was a time during our drive farming days when we would order 50 drives and be happy, but in 2015 we purchased over 16,000 new drives," Klein writes. "The time and effort of purchasing small lots of drives doesn't make sense when we can purchase 5,000 4TB Seagate drives in one transaction."
The company also has just a few 5TB Toshiba drives and 8TB HGST Helium drives, but didn't say why it had such a small number – most likely because they were being tested until such time as they were cost-effective.
On the other hand, there are some models Backblaze no longer uses:
1TB drives, having replaced them all with 4TB and 6TB drives to increase the capacity of its pods. It now uses the 1TB drives to "burn in" storage pods. "The burn-in process pounds the drives with reads and writes to exercise all the components of the system, Klein writes. "In many ways this is much more taxing on the drives then life in an operational Storage Pod."
Seagate 2TB drives, because the company didn't have very many, their failure rate was higher (10.1 percent), and they chose to upgrade the pods to 4TB drives. However, the company is still using more than 4,500 HGST 2TB drives because their failure rate is only 1.55 percent. Eventually they will be upgraded to 4TB or 6TB drives.
Seagate 3TB drives, which had a failure rate ranging from two to three times that of the closest other drive of that size. The company had said last year that it intended to migrate away from these drives, as well as the Seagate 1.5TB drives, due to their high failure rate.
If you're just dying to get your hands on the raw data itself, it's available online.
Disclaimer: I am a Backblaze customer.