Mar 20 2018 11:14PM GMT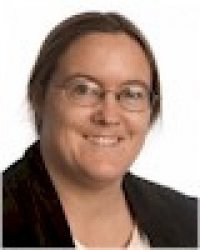 Profile: Sharon Fisher
Tags:
Anyone who's surprised by the Dropbox IPO this Friday, please poke out your right eye. Because this thing has been a loooooooooooooong time coming.
As far back as 2011, analysts were speculating that Dropbox would file for an IPO. It was actually pretty surprising when Box filed for one first, in 2014. Then there was some back-and-forth and Box pulled its IPO because it was getting sued by OpenText. When it finally had its IPO in January 2015, it ended up going more than 50 percent, $20.20, after its initial price of $14 on the first day.
Today? Box is at 21.69, after going as high as 23.82 and as low as $9.90 since then.
Once Box filed, people expected Dropbox to soon follow. As long ago as 2015, Dropbox had hired a chief financial officer experienced in IPOs, presumably because the company had Plans. And now, finally, the day is here. Like competitor Box, it filed secretly, in January.  The guess is that it's going to go well; reportedly, it is already oversubscribed at its opening price of $16-$18 per share.
On the other hand, its valuation is actually less than it was a few years ago. According to Forbes contributor David Trainer, the valuation is $7 billion. As he himself points out, "At the midpoint of Dropbox's expected price range, its post IPO valuation would be nearly one-third below the $10 billion valuation it earned in 2014," he writes.
And Trainer is concerned it means the stock is overpriced. "Dropbox's revenue growth is slowing. Revenue growth dropped from 40 percent in 2017 to 31 percent in 2016. Paid users grew by 35 percent in 2016 and 25 percent in 2017, while average revenue per paid user has barely changed," he writes. "Despite amassing a large user base over the past decade (500+ million), Dropbox has yet to monetize these users in a profitable manner."
Trainer isn't the only one concerned. All sorts of people are making all sorts of comparison between Dropbox and Snap, which went public last year and didn't do so well afterwards. In addition, a number of people are also reporting what they say are reasons that Dropbox actually isn't doing too well (besides the fact that it's operating at a loss), such as competing offerings from bigger companies such as Google and Microsoft. Plus, the stock market is nothing if not volatile these days.
On the other hand, after the successful IPO of Zscaler, a successful IPO for Dropbox – which will be followed by an IPO for Spotify – could presage all sorts of other major IPOs this year.
Another interesting theory is that Salesforce will eventually acquire Dropbox. It wouldn't be the first time there had been rumors about a Dropbox acquisition. One wonders, though, if the company's going to be acquired, why bother going through an IPO in the first place?
Disclaimer: I am a Dropbox customer.