Jul 3 2013 2:45PM GMT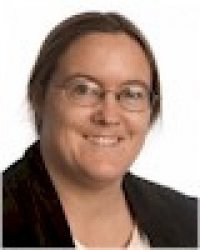 Profile: Sharon Fisher
Remember the great Storage Industry Implosion of 2011, as a number of vendors all started swallowing each other up? Now it's happening in the area of flash and solid state storage.
(Geekly aside: Technically, there is a distinction between flash and solid state storage. On a practical level, though, the terms are pretty much interchangeable these days.)
First, Western Digital and sTec announced a merger where sTec  will be acquired by HGST, a wholly-owned subsidiary of Western Digital. sTec will be acquired for approximately $340 million in cash, or $6.85 per share, Western Digital said. "STec started its life as Simple Technology in 1990 and went public in 2000, but later sold its consumer flash business to Fabrik to focus solely on the enterprise flash business," writes Om Malik of GigaOm.
Second, SanDisk said it was paying $307 million for Smart Storage Systems, a developer of enterprise solid-state memory drives that has been owned since 2011 by the investment firm Silver Lake Partners. This is SanDisk's fourth acquisition in that market, according to the Associated Press, including FlashSoft Corp. in Feb 2012 and enterprise SSD solutions provider Pliant Technology in May 2011. "Leveraging Smart Storage's capabilities and intellectual properties, SanDisk will be able to enhance its existing enterprise SSD and software portfolio, gain economies of scale and increase share in the potential $1.6 billion enterprise SATA and SAS space," writes Zacks Equity Research, but warning that it faces tough competition from companies such as Western Digital and Seagate.
The two acquisitions happened within a week of each other.
"This SSD frenzy is being driven by data centers which are dealing with much heavier demands on the machines, and of course our need to access information quickly," Malik writes, noting that if the storage is fast enough, it can actually reduce the need for storage in an organization or service – which matters if you're someone the size of Facebook.
Flash storage startups have sprouted like mushrooms in a summer rain, receiving millions in VC funding, notes Investor's Business Daily. However, it's natural for consolidation to take place as the industry matures, winners and losers start shaking out, and VCs start itching to get their payout.
Meanwhile, one of the original big flash startups, Fusion-io – which actually went public about two years ago — is also being eyed as an acquisition target, though its value is high enough that other companies might be a better buy, writes Jordan Novet for GigaOm.
Seagate hasn't bought anybody this week yet, but invested $40 million in Virident in January, reports Investor's Business Daily.