Nov 13 2018 10:09AM GMT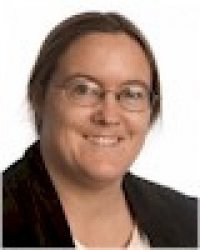 Profile: Sharon Fisher
Tags:
Well, it's official. The 2011 acquisition of Autonomy by Hewlett-Packard was the sixth-worst corporate merger and acquisition of all time.
That's according to CB Insights, which recently generated a list it called Fools Rush In: 37 Of The Worst Corporate M&A Flops. "Mergers and acquisitions are one of the most important ways a big corporation can stay competitive — when they work out," the company writes, inspired by the recent Sears-Kmart debacle. "Unfortunately many of these marriages don't always make it. Below, we look at some the worst mergers and acquisitions undertaken by large corporations, and how the good times went bad."
(Why 37? It didn't say. They're fans of prime numbers, maybe?)
"Chairman and CEO Leo Apotheker, during his brief time in charge at HP, backed the company's $11.1B acquisition of Autonomy, a European data analytics company," writes the company. "Aside from baffling industry experts as to how the new company would fit into HP's strategy, it came out in 2012 that Autonomy had cooked its books and had been massively overvalued during the acquisition. With Apotheker fired in 2011 for a slew of missteps that had contributed to the company's massive losses, nothing ever came of the acquisition. Instead, Autonomy's purchase was written down as a $9B loss and in 2016 HP sold off their Autonomy assets."
It all started in August 2011, when HP took part in an industry-wide effort to acquire e-discovery vendors, using the Gartner Magic Quadrant "Leaders" quadrant as a shopping list. Symantec had acquired Clearwell, Autonomy itself had acquired Iron Mountain, and several other acquisitions took place over the next couple of years.
But Autonomy was considered the big fish, and the price tag proved it. Opinion at the time was that HP was aiming to follow IBM's trajectory of moving from hardware to software and services, and while the Wall Street Journal noted that that wasn't easy, the general consensus was that HP had made a wise purchase, though some did express unease at the high price tag.
However, it didn't take long for the bloom to come off the HP-Autonomy rose. Little more than a year later, in November 2012, HP was forced to write off $8 billion of the acquisition due to what it said were accounting irregularities. By then, Apotheker himself was gone, and new CEO Meg Whitman was doing her best to pick up the pieces. And despite the praise of the acquisition a year before, suddenly there were all sorts of analysts coming out of the woodwork talking about how they'd said all along that HP had paid too muchand hadn't done its due diligence.
While HP considered selling the beleaguered company, that didn't happen. Instead, HP itself ended up splitting up.
They started with a shareholder lawsuit, which HP settled in 2015 for $100 million.
Most recently, the former Autonomy CFO, Sushovan Hussain, was found guilty in May on 16 counts of wire and securities fraud. And there's more. HP also has a $5 billion civil suit scheduled to go to trial in London in 2019, a countersuit by former Autonomy CFO for $160 million, and an appeal by Hussain.
All in all, it looks like the only people who ended up making money on the HP-Autonomy deal were the lawyers. And maybe the accountants, since so much of this seems to hinge on accounting, especially the differing accounting methods used in the United States and the United Kingdom.
HP and Autonomy weren't the only technology merger to make the list. In fact, many of the mergers on the list were technology companies, including Microsoft-Nokia, Google-Nest, Yahoo!-Tumblr, Zynga-OMGPOP, and Google-Motorola.