Oct 30 2014 6:37PM GMT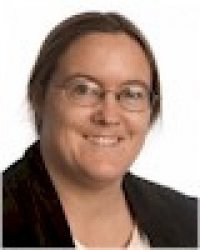 Profile: Sharon Fisher
Tags:
With this being the centennial of the start of World War I, and with what's going on in the storage industry lately, it isn't surprising if you're also being reminded of the decline and fall of the Ottoman Empire.
Well, okay. Maybe only if you're a history buff.
In case you were dozing in the back row during world history class in tenth grade (or, if, like me, your history teacher was actually a repurposed Latin teacher and you spent all but the last two weeks of the school year on Greece and Rome, meaning you covered a millennium a day those last two weeks), the Ottoman Empire lasted in one way, shape, or form for more than 500 years. It spanned three continents — Europe, Asia, and Africa — and contained 29 provinces and many other states. But it fell during World War I, and nations such as Britain and France carved up the pieces willy-nilly into ways that made sense to them, without paying much attention to cultural boundaries or what the people in those states might actually want to do. (In fact, some of the current conflict in the Middle East dates directly back to those actions. But I digress.)
Any of this ringing a bell yet?
So at this point, in the storage and e-discovery industry that this blog covers, we have not one but three Ottoman empires potentially in the process of dissolving, with a bunch of people on both the outside and the inside watching and speculating about how the pieces might all eventually fit together.
We've already talked about EMC, which is under pressure from shareholders to break itself up so the pieces can be worth more — a case of the whole being worth less than the sum of the parts. It isn't clear yet exactly what's going to happen with EMC, though there's been plenty of speculation. (To further complicate things, EMC and Cisco are breaking up their partnership, which resulted in the software-defined networking joint venture VCE, with EMC taking control of it. More pieces to juggle.)
In the meantime, both HP and Symantec have announced their intentions to split in two. HP's pieces are going to be one for its printer and PC business, and one for its corporate computer hardware and software business. Symantec's pieces are going to be one for its security management products and one for its information management products.
And while the Britains and the Frances of the computer industry are arguing over the bigger pieces and how they will best fit together, other people — especially in e-discovery — are talking about some of the other pieces that haven't gotten as much love lately and how this could all work out for them.
The HP split, for example, could result in new support for Autonomy, which HP bought for what everyone — including HP — agrees was way too much money. Not only was it not great for HP, but it hasn't been too great for the Autonomy people either, who are kinda HP's red-headed stepchildren.
The HP split, in fact, is "probably good news for long-suffering customers of the former Autonomy products," writes Tony Byrne of Real Story Group. "You know why? Because things couldn't get much worse for them."
Meanwhile, Gartner pointed out this summer in its e-discovery Magic Quadrant that although it still positioned Symantec in the Leaders quadrant, its Clearwell product — one of the first big acquisitions in the 2011 e-discovery land grab — had languished under Symantec's control. Or, as Gartner puts it, "The innovation pipeline for the eDiscovery Platform has slowed during Symantec's acquisition and integration of Clearwell Systems, resulting in the product's lack of growth and new releases."
(Keep in mind that Autonomy and Clearwell had both individually been listed in the Leaders quadrant in the original 2011 e-discovery Magic Quadrant. Almost makes you wish that some company that really had a great vision for e-discovery would buy both pieces, integrate them, and really do it right.)
At the same time, some people are looking at some of the less-loved, neglected pieces of EMC, such as Documentum, and thinking that maybe there's some way these could get involved, too.
"[Documentum] doesn't seem to play a role in EMC's survival," writes Virginia Backaitis in CMSWire, before going on to suggest that HP buy it and integrate it with Autonomy. "In EMC's quarterly call with investors last week, neither EMC CEO Joe Tucci nor his lieutenants (David Goulden, CEO of EMC Information Infrastructure and CFO Zane Rowe) uttered the name of its spawn at all."
It remains to be seen how the various pieces of all three companies will combine (hopefully not in some e-discovery version of Iraq, with different factions battling for control). If nothing else, it could mean that next year's Gartner e-discovery Magic Quadrant, which has been pretty much of a snore the last couple of years, has the potential to be a lot more interesting.