Jun 30 2011 8:02PM GMT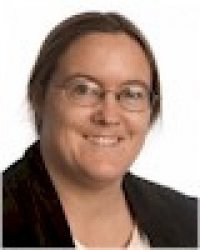 Profile: Sharon Fisher
People sometimes ask me why I still have DVDs when I have Netflix, why I still have CDs when I have iTunes, why I still have a landline when I have a cellphone and Skype, and why I still have books when I can download all that stuff off the Internet. The thing is, I'm a mistrustful old cuss and I don't like depending on a single source for things.
Consequently, it makes me nervous when people talk about putting everything on the cloud. Yes, I agree, there's specific use cases where that's preferable. And there's replication, multiple copies, worldwide access, I can get to it anywhere. Fine.
But it's not here. It's that high tech/high touch thing, as John Naisbitt would say.
So that's why it was particularly interesting to read a couple of different takes on the cloud and how it relates to storage. Supposedly, part of the reason for going to the cloud is to save money — by paying operational expenses to someone to manage your storage instead of having to pay capital expenses and salary to buy and manage your own storage.
But an organization called Backblaze did a truly wonderful infographic talking about the cost of storage vs. the cost of bandwidth over time — and bandwidth wasn't winning. The price of buying a gigabyte vs. downloading a megabit per second crossed over around 1995 — and the split's been getting wider since then. In fact, if bandwidth had decreased in cost in the U.S. as quickly as the cost of storage, we'd get 985 Mbps for $45 a month.
A couple of pundits found this infographic very interesting.
"Cloud computing, if anything, depends on the idea that we will have ample and cheap bandwidth that will allow us to access various types of information and services on any kind of device, anywhere. The rapid growth of cloud as outlined by Amazon CTO Werner Vogels at our Structure 2011 conference only underscores the need for more bandwidth. This need only goes up as we start living in an on-demand world, streaming instead of storing information locally," wrote Om Malik of GigaOm.
And says Tim Worstall at ChannelRegister UK:
"Yes, access from anywhere is lovely, and being able to get at your data as long as you have access to the cloud is cool. Being able to time-share is also pretty good: we don't all need to have huge computing power at our fingertips all the time and the cloud can provide us with that when we need it. However, part of the basic contention does depend upon the relative prices of local storage and the cost of transporting from remote storage to local use and usability: in short, the cost of bandwidth. If local disk space is falling in price faster than bandwidth, then the economics are moving in favour of local storage, not the cloud."
But that's just the cost factor. Steven J. Vaughan-Nichols at ZDNet went on to talk — in the context of cloud-based applications such as Microsoft Office 365, but the principle is the same — about the dangers of relying on access to the cloud to run a business, and how such access was becoming less sure over time, not more. He points out potential problems such as delays in Internet access during busy times and the increasing number of Internet service providers imposing bandwidth caps:
"Wouldn't that be just wonderful! Locked out of your local high-speed ISP for a year because you spent too much time working on Office 365 and watching The Office reruns."
I'm thinking I should buy another terabyte of storage for my home office. Maybe two.