Feb 22 2014 5:28PM GMT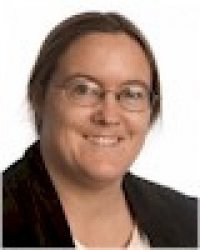 Profile: Sharon Fisher
Ethical issues aside — after revelations this week of a cache of as many as 28,000 documents obtained through an investigation into illegal use of  Milwaukee County, Wis.,  staff for campaign purposes by now-Governor Scott Walker — one thing is clear: These people don't know much about IT.
Here's the tl;dr background: When Walker was County Executive, staff members worked on his gubernatorial election campaign, which is illegal under the laws of Wisconsin (and most other governmental organizations, including the federal government). They did this through a secret wireless router in the county office with staffers using their personal laptops and email accounts. The scheme was discovered through a raid on county and campaign offices, as well as staffers' homes, on November 1, 2010 — the day before Election Day — and an investigation, which ended last year after six staff members were charged. The documents were released this week after a request by Wisconsin press agencies.
We're not going to get into the actual contents of the messages, which journalists are having great fun ferreting out. Our interest is the IT angle, and the two really elementary mistakes that Walker and his staff made.
1. Just because you have a Seekrit Router and personal laptops and email doesn't mean that investigators can't still find this stuff. Anything that has governmental (or corporate) records on it can be seized in electronic discovery, even if it's personal.
2. It isn't clear from the investigation whether staff made any attempt to delete the messages, though it's interesting to note that the investigation made a point of seizing the computers the day *before* Election Day — no doubt inspired by incidents such as Govs. Mike Huckabee and Mitt Romney wiping government-owned hard disk drives to stymie future investigations. If they did, staff either did a lousy job or didn't realize that even deleted email could still be read from hard disks. Or maybe they really thought that by using their own laptops and a secret email router that nobody would find out?
(It's apparent that staffers weren't necessarily the sharpest tools in the shed about IT themselves. Regarding the original investigation, for example, the Milwaukee Journal-Sentinel wrote, "In one 2009 chat with Timothy Russell, a longtime friend and fellow Walker aide, [constituent services manager Darlene] Wink asked how she could clear a document from her chat session. Russell told her it would disappear when she logged out. 'I just am afraid of going to jail – ha! ha!' Wink wrote in August 2009. Russell replied, 'You wouldn't, not for that.'")
Ha ha.
This is just another example of Government Behaving Badly by using alternative email systems in an attempt to hide what it's doing. Unfortunately, we've seen too many similar incidents in the past few years.
Walker, who has not been charged, has denied knowledge of the secret email system.