Dec 20 2017 10:59PM GMT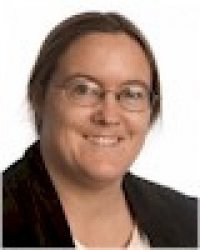 Profile: Sharon Fisher
Tags:
As you may recall, in 2014 I wrote about an app called Confide, billed as "Snapchat for business."  Intended to send messages secretly, it didn't allow people to read over your shoulder or let you take a screenshot, and deleted the messages after they're read. Moreover, the company used end-to-end encryption, meaning it couldn't read the messages, either, and the messages were never stored on the company's servers. There was some handwringing at the time about what would happen if it got into the hands of politicians (though most of the attention appeared to be on what it could mean for infidelity).
Surprisingly, it took three years, but some politicians in Missouri recently got nailed for using it. Earlier this month, the Kansas City Star reported that Governor Eric Greitens and several staff members had the application on their personal cellphones. The paper wasn't able to prove that the staff members were using it to conduct government business – kind of by definition — but it's created a lot of attention in the appropriately named Show-Me State.
"In addition to Greitens — whose Confide account is under the name 'Er Robert' — the governor's chief of staff, deputy chief of staff, legislative director, press secretary, policy adviser, director of cabinet affairs and several other senior staff members have Confide accounts connected to their personal cell phones," the Star reports.  It did not say how it found this out.
"The fact that senior staff are using it as well hints that the public's business is what's at stake here, and if the governor and top officials are using this for public business, they are subverting the Missouri Sunshine Law," writes the Joplin Globe in an editorial.
"For public servants, text messages constitute government communications," writes the St. Louis Post-Dispatch in an editorial. "They're a big deal."
One state senator called for attorney general Josh Hawley – who is also running for the Senate — to investigate the situation, but at first he said he couldn't because he is already defending the governor in several other legal cases, but he might appoint a special prosecutor, according to the Post-Dispatch. However, he has since said he will open an investigation.
Use of the application could violate the open records laws of Missouri, Hawley tells the Post-Dispatch.
Greitens spokesman Parker Briden had told The Star, "I don't believe anyone has (Confide) downloaded on a state-issued device," reports the AP. And that may well be true, but it evades the issue. The thing is, public officials have a long history of conducting public business on personal devices, either accidentally, because they thought it was more secure, or potentially to evade public records laws. So even if it's not on a state-issued device, it could still be a problem.
Greitens blamed the liberal media for being "desperate for salacious headlines," writes the Associated Press, and to judge by some of the comments on the articles, some Missouri voters agree with him.
Meanwhile, Hawley is suggesting that the state update its Sunshine laws to more explicitly address text messages.
Another nuance in the story is that both Hawley and Greitens are Republicans, while the state senator who called for investigation is a Democrat. Some also believe that Greitens intends to run for President in the future.
Ironically, one effect of the story has been to encourage many other Missouri politicians to sign up for the app, the Star reports. "Rep. Robert Cornejo, a St. Charles County Republican who already had a Confide account, posted a link to The Star's story on Twitter, noting: 'I get a notification every time one of my 'contacts' joins Confide. This story explains why my phone has been buzzing all morning as people (from both sides of the aisle) join.'"