Sep 12 2018 7:13AM GMT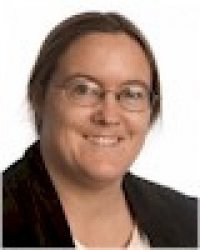 Profile: Sharon Fisher
Tags:
Every few years, tape manufacturers get together to remind us that tape is not dead.
And it's not. You still get the most bandwidth for your buck using a station wagon full of tapes hurtling down a highway. Tape is the Internet's attic, or basement – a pain in the ass to get to, but it's nice to not have to trip over the Christmas decorations the rest of the year.
The result is that tape drive manufacturers shipped 108,457 petabytes (PB) of total tape capacity (compressed) shipped in 2017, an increase of 12.9 percent over the previous year. Admittedly, since they're counting compressed capacity, that certainly reflects improvements in compression technology as much as anything, but it's still a lotta tape. Though even the vendors had to admit that resulted in fewer unit shipments.
While hard disk drive manufacturers are having to resort to increasingly convoluted measures to continue adding capacity to their drives, tape drive manufacturers keep diligently releasing new versions of the Linear Tape Open (LTO) specification every few years, which typically double the capacity. They're now up to version LTO-8, and have a roadmap for versions up to 12, which if they keep to their schedule should be announced around 2029.
"A modern tape cartridge can hold 15 terabytes," writes Mark Lantz in IEEE Spectrum. "And a single robotic tape library can contain up to 278 petabytes of data. Storing that much data on compact discs would require more than 397 million of them, which if stacked would form a tower more than 476 kilometers high."
Of course, part of the reason that tape still has room to expand its density is because people weren't using it as much once hard disk drives came along, Lantz admits. "Early on, the areal densities of tapes and hard drives were similar," he writes. "But the much greater market size and revenue from the sale of hard drives provided funding for a much larger R&D effort, which enabled their makers to scale up more aggressively. As a result, the current areal density of high-capacity hard drives is about 100 times that of the most recent tape drives."
That also means that every few years, everyone still using tape needs to upgrade all their equipment and write all their data to the new format, because each new LTO version can read back only two generations. You can call that "planned obsolescence" or you can call it helping to ensure that the data survives. Either way, it helps keep the industry going.
(PS, tape organizations: If you want to convince people there's a future for tape, you might want to redesign your websites and logos so they look like they came from this century.)
Tape manufacturers point out, rightly, that their products can be more secure against intrusion than hard disk drives because they can be "air gapped," or not on the Internet unless they're actually in use. "If a cartridge isn't mounted in a drive, the data cannot be accessed or modified," Lantz writes. "This 'air gap' is particularly attractive in light of the growing rate of data theft through cyberattacks."
And, using a more recent consideration, they also don't use energy when not in use, making them more "green." "Tape is the greenest storage technology available for large amounts of inactive data," writes the Information Storage Industry Consortium in its report, 2015-2025 International Magnetic Tape Storage Roadmap. "Its removable media consumes no power while not in use. Automated digital libraries consume very little power yet provide access to vast amounts of data. Tape's footprint is also reduced, minimizing the square footage required.
Those benefits do come with a cost, though. Yes, a tape not in use isn't as vulnerable and isn't using energy. But if you do need something on that tape, the tape needs to be located, inserted into a reader (perhaps with a robot, as in the Rogue One Star Wars movie – and we saw how that turned out — but still), and then spun until the data shows up. That takes time. That's why tape is dandy as a long-term cold storage medium, but not necessarily for data that you're using right now.
Nobody, not even tape drive manufacturers, is trying to say that tape should be used for all storage solutions. But it can be handy to have. Just remember that when you're getting the Christmas lights from the attic.