Oct 12 2011 9:21PM GMT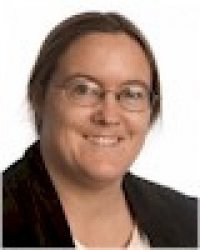 Profile: Sharon Fisher
Another day, another e-discovery survey. Enterprise Strategy Group has released its report, e-Discovery Market Trends: A View from the Legal Department.
The results aren't so very different from Symantec's survey last month — though, frankly, the ESG survey isn't as statistically rigorous; it surveyed only 48 general counsel.
The following are some of the conclusions ESG came up with.
E-discovery pain is most acute for high-revenue, serial-litigant enterprise companies, particularly by large organizations with revenue exceeding US$1B, serial litigation demands, and high legal expenses.
Corporate counsel leads internal e-discovery decision making, but process management is interdisciplinary. Internally, corporate counsel bears the responsibility for litigation response, even as other players are involved in execution. Externally, corporate counsel is wielding growing influence with law firms in choosing third-party providers.
Most organizations are not tracking e-discovery spending, but organizations with at least US$1B in annual revenue were more than three times as likely as their counterparts earning less than US$1B annually to track expenses related to e-discovery activities including document review and technology investments.
They also don't track the accuracy and efficiency of document review. Less than one-third of respondents have ever tracked the productivity or efficiency of document review. Half of respondents with less than US$1B in annual revenue don't monitor these processes — with internal or external resources — and have no plans to do so.
Enterprise litigants are exerting influence (and pricing pressure) on law firms. Corporate counsel increasingly suggest specific tools and technical methods to their law firms. However, they are even more likely to simply request more cost-driven measures such as itemization or alternative fee arrangements.
Corporate information governance and litigation readiness are a priority, but not yet a widespread reality. Top internal priorities include defensible deletion and data mapping of enterprise ESI inventory for better litigation preparedness.
Enterprises use diverse technologies for litigation response. E-mail archives and content management systems top current usage for preservation and collection. Future purchasing plans are dominated by content management, e-discovery platforms, and enterprise search.
Challenges to collection and preservation persist, including collecting data from endpoint devices, over-collection, and supporting staffing requirements and short timelines for conducting litigation response. Diverse data formats and locations present a moving target for e-discovery as newer data sources like SharePoint or the cloud emerge and older data is rendered inaccessible in legacy applications or backups.
Corporate litigants are complying with court standards for supervising collections and notifying custodians of legal hold, though these are largely still through manual methods. They are less vigilant in documenting chain of custody or proving they've physically prevented spoliation in their systems.
So, nothing too radical or surprising, but useful validation