Oct 29 2013 11:09PM GMT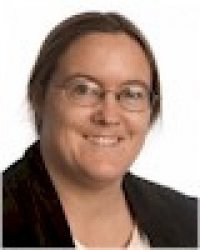 Profile: Sharon Fisher
Researchers say they have developed a data disk that could last a million years (as long as you don't hit it too hard to get it too hot), enabling us to save our culture for future generations, even after we're no longer here.
Goody goody gumdrops. That's not going to do it.
A quick recap of the disk technology – developed by Jeroen de Vries, a PhD candidate at the University of Twente in the Netherlands — is that it uses a base of tungsten, encapsulated in silicon nitride, and then is etched with lines 100 nm wide. The example they used was QR codes, but it could have been anything.
How do they know it will last a million years? Well, they don't, exactly; they artificially aged it in an oven, saying that an hour in an oven at 445 degrees Kelvinwas equivalent to aging it a million years, and then ascertained that the majority of the data was still readable. (As one commenter pointed out, "My oven survives at 200°C for more than 4 hours and I can assure you it won't be around for longer than 20 years.")
That said, even if the disk does last a million years, it's not invulnerable. If something falls on it – like, you know, a wall — it can break. If it gets exposed to high heat – the example used in the articles was that of a house fire – the data will degrade. (Nobody seemed to want to use the words "nuclear bomb," though it seemed an obvious question.) Presumably if the Yellowstone supervolcano goes off, we're hosed as well.
So okay. We've got a disk that lasts a million years. But even assuming that future generations want to see Miley Cyrus twerking, chances are they're not going to be able to – due to the same sort of problems we're running into now with digital preservation.
When's the last time you tried to read a Zip drive? How about a 3 ½" floppy? A 5 ¼" floppy? An 8" floppy? The media may be just fine, but if I don't have a device to read it, if I don't have drivers to communicate with the device, if I don't know how to decode it, if I don't know what language it's written in, I'm SOL.
(I'm not going to mock the researchers for doing their testing with QR codes; they said themselves it was just an example and they weren't actually suggesting that the QR code was a million-year format. By the way, have you seen a CueCat lately?)
Recall the potential problems that one game developer had in April, 2012, trying to read disks from a game he'd developed a few years before:
Finding a drive to read the disk
Finding software to read the disk
Dealing with whatever forms of copy protection the disk might have had
Finding software to run the software on the disk
Dealing with whatever damage the disk itself might have suffered during its 22 years in his dad's garage
Dealing with whatever "bit rot" the data might have suffered
Even if this million-year disk takes care of the last two problems, you still have the other four to deal with.
Oh, the scientist told Motherboard, hand-wavingly, one of the first things that the disk should do is teach future generations how to read the disk. If he could solve that problem  alone, then he'd be doing something even more significant than developing a disk that lasts a long time.