Apr 12 2013 1:36PM GMT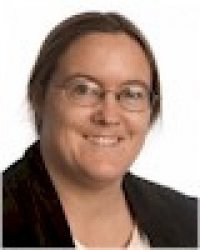 Profile: Sharon Fisher
You'd think that, when planning a new data center, "Not Underwater" would be a primary criterion, but apparently that's not true.
At least, that's the observation GigaOm's Barb Darrow recently made of a Digital Realty survey of managers' data center plans. "Despite the angst that superstorm Sandy and Hurricane Irene caused data center providers and their customers in the New York metro area over the last two years, businesses still want to expand their data center capacity in that low-lying, suddenly storm-surge-prone area," she writes.
Apparently the familiar is more comfortable than the unknown. According to the survey, two-thirds of respondents would rather see the data center in the city where they work, and target locations, other than New York were Los Angeles (earthquakes and fires), Dallas (tornadoes), Chicago (blizzards), the San Francisco Bay Area (earthquakes again), and Phoenix.
"Of course, when two 100-year storms hit the same area within two years of each other, you might start evaluating new locations," Darrow writes. "Then the question becomes what areas are not susceptible to natural disasters," echoing what she wrote at the end of last year about Fidelity Investments setting up a data center in the far-from-water, far-from-earthquakes, yet tornado-prone Omaha, Neb.
And recall that last June, just a little ol' thunderstorm took out Amazon Web Services.
The most important reasons given for data center expansion, Digital Realty notes, are (in order of priority) the need for increased security, energy efficiency, new applications/services, and more space. It isn't clear whether "Not Being Under Water," "Not Being on Fire," or other variations on "Not Being Destroyed" were choices. (To be fair, when respondents were asked to provide multiple reasons for expanding data centers, "disaster recovery/Sarbanes-Oxley" came in second after "security.")
The other interesting factor that cropped up was the data sovereignty issue. As you may recall, this is becoming more of a thing as an increasing number of countries, including the U.S., claim some degree of access to data stored on their shores, regardless of the data's country of origin or the residence of the company that owns it.
"Geopolitical location of data" was extremely important to 50 percent of respondees, though it was slightly beaten out by data authenticity and security, physical security, control over the facility, and the total cost of the technology. "The two factors in data sovereignty (data authenticity/security and geopolitical/legal location) are the most important considerations for 29% of the respondents," Digital Realty noted.
Physical security — that is, Not Being Underwater, Not Being on Fire, and Not Being Destroyed — was apparently a consideration for only 14 percent of respondees.