May 27 2019 12:18AM GMT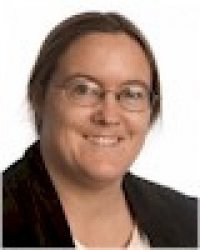 Profile: Sharon Fisher
Tags:
After years of encouraging litigants to use electronic discovery on court documents, the Supreme Court has recently ruled that, well, you can, but you can't count on getting reimbursed for it by the losing litigant, and now people are freaking out how to get it paid for.
It all started in 2010 when Oracle sued Rimini Street for copyright infringement. The details don't really matter. (If you're really dying to know, here they are.)
Oracle won the case, and in the process asked for reimbursement of what it said was more than $12 million in costs related to e-discovery. That particular aspect of the case has been bouncing around the courts ever since. Originally the court said yes, then an appellate court said yes, and then the Supreme Court said no – meaning Oracle has to give back the $12.8 million that Rimini Street paid it.
Keep in mind that the various expenses claimed by Oracle actually added up to more than the damages they were awarded.
The actual legal argument is one of those "it depends on what your definition of 'is' is" cases: It all depends on your definition of "full costs."
See, there's a place that spells out six kinds of legal costs litigants can ask for, but then the law says "full costs," So does that mean you can only ask for those six kinds of legal costs, or can you actually ask for all the costs, because the law says "full costs"?
"Title 28 U.S.C. §1821 authorizes witness and mileage fees," writes Mike Quartararo in Above the Law. "Section 1920 provides for six specific items which a prevailing party may seek to recover as costs. And §505 of the Copyright Act provides that in a copyright infringement action 'the court in its discretion may allow the recovery of full costs by or against any party.'"
(Want more of the specific arguments?)
The problem is that courts haven't given a definitive answer about whether e-discovery costs are recoverable, Quartararo writes. "Unfortunately, for more than 10 years, the courts have been indecisive on the issue of recovering eDiscovery costs," he writes. "Some courts have found the costs recoverable; others have found the opposite; and yet others have split the baby and found partial costs recoverable."
Courts first started ruling against collecting e-discovery costs in 2012, writes Robert Hilson in In-House.
Fortunately, that's exactly what we have the Supreme Court for. The newest Supreme Court justice, Brent Kavanaugh, got to write the opinion on what was a unanimous decision, and he said no, in the most delightful way possible.
"The adjective 'full' in §505 therefore does not alter the meaning of the word 'costs,'" Kavanaugh writes. "Rather, 'full costs' are all the 'costs' otherwise available under law. The word 'full' operates in the phrase 'full costs' just as it operates in other common phrases: A 'full moon' means the moon, not Mars. A 'full breakfast' means breakfast, not lunch. A 'full season ticket plan' means tickets, not hot dogs. So too, the term 'full costs' means costs, not other expenses."
Meanwhile, attorneys are having kittens, because if you can't expect the other party to pay the costs associated with e-discovery, then what? So like lawyers do, they're looking for loopholes.
Quartararo, for example, makes the case that since "exemplification" and "making copies" are allowed costs, certainly at least some e-discovery costs should be recoverable, because isn't that exactly what e-discovery is doing?
"More litigants may now seek to recover e-discovery costs in the form of attorney's fees. There already is some support for this approach outside the intellectual property context," write Cory Barnes and Christina Moser in Lexology. "Moreover, courts and litigants could treat some e-discovery costs (e.g., reviewing and producing documents) as if they were paralegal expenses or research services, which are ordinarily recoverable as attorney's fees, even though such expenses are not allowed under § 1920. Or courts could follow the Federal Circuit path of allowing such fees where there is fraud or abuse of the judicial system."
What could happen at this point is the law could be rewritten to be more specific. In the meantime, courts, and litigants, need to deal. Who knows, people might start using e-discovery less – which judges have been trying to get them to do, with proportionality – and using automated tools such as technology assisted review more.