Jan 30 2018 12:04PM GMT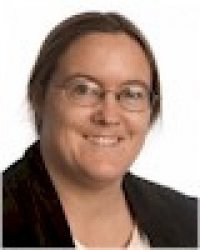 Profile: Sharon Fisher
Tags:
We've written before about fitness trackers such as Fitbits and the potential interesting challenges they create for electronic discovery. But here's a new one.
Strava, the company that produces a variety of these devices, published a map aggregating the data of its users over a period of two years, showing just how widespread the devices are. Awesome. Maps are cool. The problem is, in certain areas, those maps also did a swell job of delineating soldier movements due to military personnel wearing those devices.
"In war zones and deserts in countries such as Iraq and Syria, the heat map becomes almost entirely dark — except for scattered pinpricks of activity," writes Liz Sly in the Washington Post. "Zooming in on those areas brings into focus the locations and outlines of known U.S. military bases, as well as of other unknown and potentially sensitive sites — presumably because American soldiers and other personnel are using fitness trackers as they move around."
Needless to say, the military is having kittens. "The U.S.-led coalition against the Islamic State said on Monday it is revising its guidelines on the use of all wireless and technological devices on military facilities as a result of the revelations," Sly writes. "The existing rules on the privacy settings to be applied to devices such as fitness trackers are being 'refined' and commanders at bases are being urged to enforce existing rules governing their use, according to a statement from the Central Command press office in Kuwait."
You think?
The company said it was reviewing its policies and reminding people how to set security and so on with their devices.
Incidentally, the map is still up. Not only that, but the letter from CEO James Quarles wringing his hands about how seriously Strava is taking the situation includes a link to the map.
This was all discovered by a 20-year-old Australian student on summer vacation who was playing with maps and who Tweeted out his discoveries. After he gave them the idea, a number of other people checked out other interesting locations around the globe. The kid has probably also ensured his future success. "His discovery would not hurt his career prospects," the New York Times understated.
As Sly points out, it's not like locals don't know where military bases are. Even if the vast expanses of space surrounded by barbed wire and people with guns didn't clue you in, after all, there's always Google Earth. The problem with the Fitbit map is that it also shows the routes that the military personnel take within the base, as well as outside it. As they say, if you don't want people to know where you are, then you need to change your routes periodically.
Security considerations aside, this is a beautiful example of the power of metadata. Remember when various government organizations have requested metadata about email and messages, and justify it by saying, oh, it's okay because we're not asking for personal information, and people say, no, actually, it's still a problem? This is what those people meant. Do we know data about individual soldiers? No. Do we know where they are in real time? No. But we can still see patterns in the data, and just those patterns are enough to provide a great deal of information about troop movements as a whole, even if it's not identifiable down to the individual soldier.
"Lines of activity extending out of bases and back may indicate patrol routes," Sly writes. "The map of Afghanistan appears as a spider web of lines connecting bases, showing supply routes, as does northeast Syria, where the United States maintains a network of mostly unpublicized bases. Concentrations of light inside a base may indicate where troops live, eat or work, suggesting possible targets for enemies."
And in the bravo-for-life's-little-ironies department, in many cases the devices were actually apparently given to soldiers by the military. In the British military, overweight soldiers were given Fitbits in 2016, while on the U.S. side, the Pentagon has encouraged the use of Fitbits among military personnel and in 2013 distributed 2,500 of them as part of a pilot program to battle obesity, Sly writes. (And in a really ironic moment, check out this April Fool's Day press release from the U.S. Army from just last year.)