Dec 31 2018 11:03AM GMT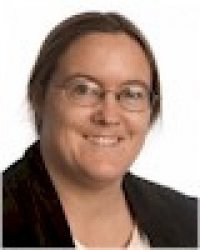 Profile: Sharon Fisher
Tags:
It's kind of hard to write a year in review about something that's become a commodity.
"Hard disk drives, whether spinning disks or solid state, keep getting bigger, denser, and cheaper." That's pretty much it. Zzz.
Really, the most exciting thing in storage was Dropbox finally going public, years after anyone expected it. After opening in March, and spiking in June, it's gradually been decreasing since then, even during the bull market. At this point, it's lower than its IPO price, and not far above its low for the year. (In comparison, Box, which went public in 2015, hit its all-time high in May, and has also been steadily decreasing since then.)
Sure, there's occasional new technologies. We're going to store data in glass. We're going to store data in DNA. Yep, sure we are. Not anytime soon, though.
Meanwhile, magnetic tape is still a thing.
What really ends up being news in storage is what we do with it. And, sadly, we're not getting a lot smarter with it.
We're still losing hard disk drives, or letting them get stolen, or letting them get hacked, or not wiping them before discarding them. And, of course, without encrypting the data on them. (Not to mention, still using really dumb passwords.)
We're still poking strange USB sticks in things, even with PCs that are supposed to be so secure that they're "airgapped," or not connected to the Internet. Even when the USB things in question – cute little fans, in this case — come from North Korea.
We're still getting our personal information added to giant databases, whether it's through Facebook posts and quizzes, genetics, or — not necessarily willingly — through drone footage or required facial scanning to attend events.
At the same time, government data to which we should have access continues to disappear, whether it's by deleting police bodycam footage due to lack of space (or, realistically, budget to pay for the space), politicians who conduct the people's business on private communications channels or ones that automatically delete information, or government data that just disappears or, at least, can no longer be reached.
Most of all, we have attorneys and judges trying to figure out how to balance people's right to privacy (if there even is such a thing – remember, it's not written in the Constitution) with protecting the public against crime. We have people being required to submit their fingerprint or their face to unlock their phone, but not always being required to submit a password or an encryption key. We have people still sometimes being required to give up their devices for search anytime they cross a border, even when they're attorneys or journalists. And we have companies, law enforcement, and governments increasingly able to track our every move.
This is all based on laws that are different in every country and, at least in the U.S., date back to the 1980s, when we barely had an Internet, let alone a tiny computer in our pockets with more processing power than it took to send humans to the moon – not to mention toys, cars, and speakers we talk to. And in an increasingly mobile society and global business world, we're still trying to figure out how to determine jurisdiction. Is it based on where the data lives at the moment? Where the owner of the data lives? The location of the company that provides the storage service?
Storage itself might not be interesting, but what we do with it remains endlessly fascinating.