Feb 28 2013 12:19AM GMT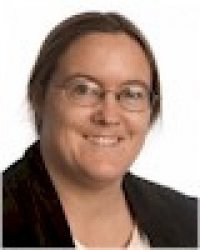 Profile: Sharon Fisher
The storage industry is exciting. No, really. People are throwing millions of dollars at storage startups, which apparently seem more secure to them than things like Facebook.
"In Silicon Valley, data centers are heating up with startups like Pure Storage and Nimble Storage pulling in massive funding rounds and Michael Dell announcing a storage-focused investment fund," writes Christina Farr at VentureBeat.
Both Nexenta's and Nimble's most recent rounds were oversubscried.
Dell's $60 million fund, run by its investing arm Dell Ventures, was founded in July, 2012 to seed $3-$5 million in five to 10 promising startups, with Dell maintaining an equity position. This was not new to Dell; it was an early investor in VMWare and flash memory startup Fusion-io (whose chief scientist is Apple co-founder Steve Wozniak). (Skyera is also setting itself up as a competitor to Fusion-io.) This is on top of Dell itself acquiring more than two dozen storage companies.
"What's happening in Flash memory is kind of an interesting place to start because if you think about the relationship between servers and storage and how sort of performance occurs and apps are distributed, not what we're able to do is put large amounts of memory — we've actually designed this ourselves into our 12th-generation servers that we're shipping now," Dell told Fortune in announcing the fund. "Put several terabytes of memory directly in the server.  We acquired a little company that gives us cache coherency across a large number of servers.  And so you start to rethink what is a server, what's storage, what's the network when you have virtualization and now you have 50 virtual machines, 100 virtual machines, 500 virtual machines in one.  So, the storage world is really getting shaken up a tremendous amount."