Dec 31 2011 10:00AM GMT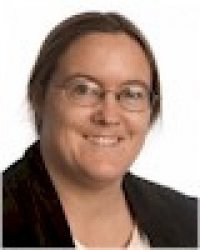 Profile: Sharon Fisher
It's as much a New Year's tradition as champagne and confetti: Computer industry predictions for the upcoming year, and storage is no exception.
(Of course, the e-discovery crowd had their e-discovery 2012 predictions all going in November, but they're overachievers.)
As with e-discovery, a certain number of these predictions fall into the no-s***-Sherlock school of Mom-and-apple-pie obviousness: Data is going to grow! Use of the cloud is going to increase! People will use more mobile devices! But there are some predictions that have more nuance to them.
1. Symform, for example, a cloud storage vendor, included in its list of 2012 predictions, "The "green" data center for cloud computing will be debunked."
While the cloud is heralded as "green," data center sprawl is creeping in as companies like Facebook, Google and Amazon build out massive global infrastructures to power their cloud-based services. Recent reports show Google continuously exerts 250 million watts of energy from the servers behind its cloud. That is enough to power all of Salt Lake City or any other city with approximately 200,000 households. Today, data centers account for 14 percent of all carbon emissions, and the EPA estimates that data centers and servers account for two percent of power in the U.S. By 2020, Symform predicts that if left unchecked, more than 25 percent of the nation's power will be required to power data centers, unless businesses can identify new means for storing data without building additional data centers.
25% is a lot. So, to that prediction, I'll add: We'll be seeing more companies investing in alternative energy, such as Google's investment in wind and solar, locating data centers in cool places like Finland and Oregon to use natural air for cooling, and incorporating alternative energy into the data center itself, like Granite Block's wind turbines and artesian wells. And this won't just be because it's the right thing to do, but simply because data centers may not be able to count on getting power any other way.
2. As predicted by Toshiba, flash storage will grow. But this isn't just the rah-rah-everything-grows prediction (and even Toshiba hedges its bets by saying that traditional spinning disks will still be the mainstay, due to their capacity). Floods in Thailand knocked out some hard-disk manufacturing — including at Toshiba — which not only made hard disk drives harder to get, but increased their prices, up to the point where flash storage is more competitive than it has been.
3. It's the end of cloud storage as we know it! trumpets storage vendor Drobo. And surely the fact that it manufactures on-site storage solutions for small businesses has nothing to do with it. In fact, Drobo cites research — which it conducted itself! — saying that "96 percent of SMBs (up to 500 employees) report they will store at least 50 percent of their data on-site for a minimum of the next three years. Factors cited included cloud performance, security and reliability concerns." Sarcasm aside, Drobo has a point. Widely publicized cloud failures, of which Amazon's was only one example, will likely give users pause about putting too many of their computing eggs into one cloud basket. If not, it should.
See you next year.